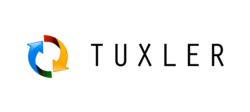 We are really making a difference in the proxy industry by making it finally go social
San Francisco, CA (PRWEB) December 15, 2011
Apertime Technology, a high tech start-up based in San Francisco, released today Tuxler Social Proxy Network pooling available IP addresses from 94 countries worldwide.
It's nothing comparable to Twitter or Facebook where people create their profile in order to interact with their group of friends. Tuxler is an unusual proxy network where people share their IP addresses with other users enabling them to surf the web without borders. By joining Tuxler Social Proxy Network, you can enjoy the Internet locally like if you were in Paris, Madrid, Oslo or Manila, while being home in Leesburg, Virginia.
"We created Tuxler because we wanted to access the web from a local perspective without being local at all. In order to do so, we developed a collaborative tool where people could share their IP addresses. This way we could access geo-localized content and research new markets that were completely out of reach before. We quickly understood that many other people were also interested in our Social Proxy Network," explains Pawel Wisniewski, VP Product Management.
In the past years, the Internet changed radically and accessing local content became merely impossible. "When you browse the Internet, your view of the web is very limited. You have no possibilities to discover the web the way that others see it, and you can't move past your country's borders," added Pawel Wisniewski. Therefore, online medias and businesses are facing difficulties to optimize their media strategy.
"We introduced a real solution to this challenging situation, both for personal users and corporations. All Tuxler users can enjoy the web from hundreds of different global locations including small villages and major cities. By using our Pro license you can monitor your ad campaigns even in local markets. This is really unique," said Tony Lamothe, CEO of Apertime Technology. This French entrepreneur is a former management consultant and a Sciences Po Paris graduate. He now leads this international team.
When asked about security concerns that users could raise, Jaroslaw Lazar, CTO of Apertime Technology advocates, "people are now more educated about the Internet then ten years ago, and our technology is really advanced and set to protect our users." Tuxler Social Proxy Network is built in a way where users don't interact together because they want to enjoy the same conditions as when they browse the web solely.
"Here at Apertime we really believe that Tuxler can make a difference for any Internet user, and we are really thrilled with this idea driving our motivation daily" concludes Apertimes's CEO, Tony Lamothe.
For further information, please visit: http://www.tuxler.com
# # #