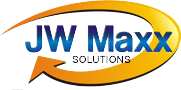 San Diego, CA (PRWEB) January 15, 2013
JW Maxx Solutions, a social reputation management firm best known for its ability to transform the way companies are perceived on search engine result pages, develops the Reputation Rescue, a targeted and streamlined approach to improving a company's online reputation.
What sets Reputation Rescue apart from the traditional SEO practices of run-of-the-mill reputation management companies is its reactionary approach to dealing with negative online press. Almost all companies suffer from bad publicity from some Internet page at one time or another, but the standard method of correcting it among most social reputation management companies is a blanketed, one-size-fits-all approach. Not only does such a strategy fail to do the necessary ad hoc analysis required to fully understand the reputation crisis at hand, it doesn't specifically target the detrimental, problem-causing sites at their sources. Such strategies are better suited for companies that are fresh faces in the online scene with neither positive nor negative news about them. However, many companies are not in such a position.
The social reputation management service of the Reputation Rescue program lasers in on the roots of defamatory or financially-ruining sites, blog posts or reviews. Whether they are authored by a disgruntled ex-employee, an unpleasable prior customer or just an Internet troll looking to cause havoc, the Reputation Rescue was idealized to deflect their attacks, no matter what form they take online.
Though no strategy of social reputation management can remove sites completely and totally because of Internet law, the Reputation Rescue does the next best thing. By using the most advanced and cutting edge understanding of how the world's most popular search engines rank and display material, the Reputation Rescue service of JW Maxx Solutions is an approach based on years of hard-wrought research and trial-and-error.
At its heart, Reputation Rescue's relies on raw competition. By analyzing searcher trends, the service contends with defamatory material for high-ranking keywords. Fresh content created by JW Maxx nudges out old, troublesome material, acting like an anchor dragging unwanted content into the far reaches of Google, Bing, Yahoo!, and other top search engines.
JW Maxx Solutions, an American company with headquarters in Scottsdale, Arizona, is best known for its Internet reputation repair services and social reputation management. Working with clients around the world in a wide variety of industries, the strategies of JW Maxx Solutions are applicable to any company desiring to command their own Internet presence.
****
JW Maxx Solutions, social reputation management firm, can be contacted at:
11811 N Tatum Blvd, Suite 3031
Phoenix, AZ 85028
Phone: (602) 953 – 7798
info(at)jwmaxxsolutions(dot)com
http://www.jwmaxxsolutions.com