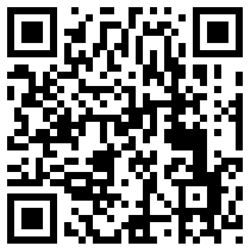 Jeff Selig, Co-Author notes search engines used to index sites and external linking as a main source of site authority and SERP's. With social indexing, search is now defined by explicit and implicit user feedback.
Allston, MA (PRWEB) May 26, 2011
Overdrive Interactive, a leading Boston based digital-marketing agency, today announced that it is making available its whitepaper, "Social Searching: Personalized for the Web". The report describes and analyzes the integration of social sharing in search engine results.
Social search is changing the way information is delivered to users given the high level of social influence on the web. Traditionally the order of search engine result has been determined solely on algorithms, however, in a socially enabled search, a particular listing may appear higher on the list to reflect its socially indexed value.
Jeff Selig, Co-Author of the white paper notes "search engines used to index websites and their external linking structures as their main source of site authority and resultant SERP's. With the addition of social indexing or social tagging, search is now defined by explicit and implicit user feedback."
With social media usage soaring, this method of searching is forecasted to become increasingly popular. For businesses to thrive in this new environment, branded content must be created that is shareable, company social profiles must be maintained, and up-to-date social media and social search tools must be utilized.
The report is broken down into three parts:

The implementation of social searching by Google and Bing
Case-by-case analysis
Best practices that businesses can follow to enhance their social search results
The paper shows Google and Bing are the front runners in incorporating social indexing into their search engine result pages (SERPs). However, social search has been incorporated by these two search engines with slightly different strategies. These variations are seen in how users enable social search, which social channels tend to be more frequently displayed in results, and the tools offered by the search engine to customize the social search.
The report draws conclusions based on tests that were run to determine factors that can lead to different social search results in Bing and Google. These include:

Having "liked" a fan page that is the subject of the search
Logging onto a social network before running the search
Increased activity on certain social channels resulting in increased recognition by the search engine used
Download: Social Searching: Personalized for the Web whitepaper, http://www.ovrdrv.com/social-indexing-search-results
ABOUT OVERDRIVE INTERACTIVE
Overdrive Interactive is a full-service digital marketing agency based in Boston, MA that helps clients grow their business with engaging, integrated and measurable social media marketing, search engine marketing and online media campaigns and services. The agency specializes in creating genuine consumer connections that help companies build their brands, generate leads and drive revenue. Overdrive Interactive serves organizations that are seeking a high level of accountability from their agencies with proprietary social media tracking and dashboard technologies that allow companies to track actual leads, revenue and ROI from their social programs. For more information, please visit http://www.OverdriveInteractive.com or call 617-254-5000 xt1103. lgudema(at)overdriveinteractive(dot)com
# # #