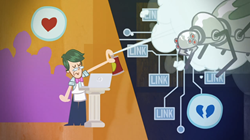 Search's future is social, and social signals are emerging as ranking factors. Typical search engines determine how to leverage our social interaction and behavior, so it's time for a new search engine completely based on web 2.0 technology
Istanbul, Turkey (PRWEB) March 14, 2014
A new search engine launched today aiming to revolutionize the search industry. The end user is in control of the search rankings on Socialsu. If the user finds a site relevant and helpful, the user votes the site up in the search results. Conversely, if the site is found to be spam or irrelevant to the search term, the user can vote the site down.
Socialsu has been designed from the ground up by a talented team to provide the most relevant and useful search results. On Socialsu businesses and bloggers don't need to worry about the keywords in their URLs or outbound and inbound links; what they need to focus on is their audiences because the people who use them will decide their ranking positions.
The Socialsu process
1) Businesses, bloggers and webmasters add their websites free of charge and choose the search terms and keywords they want associated with it.
2) People vote up or down search results based on relevancy.
3) Search rankings are based purely on how useful visitors find each page.
4) Anti-spam technology stops false voting.
One of Turkey's most exciting startups, Socialsu takes a unique approach to search rankings. Huge, multinational corporations and SEO masters have thrown obscene amounts of money around to guarantee that their websites are in the top search results. Many of these sites show up on search engines at the expense of those businesses that are smaller, newly created or just simply don't know SEO tactics-- even when they are not entirely related to the search terms entered. Socialsu gives 100% organic, relevant and useful search results to its users leveling the playing-field allowing anyone to compete with even the largest of competitors.
Speaking at the launch, Mr. Karaja, founder of Socialsu, said:
"Search's future is social, and social signals are emerging as ranking factors. Typical search engines determine how to leverage our social interaction and behavior, so it's time for a new search engine completely based on web 2.0 technology."
Socialsu is now open for everyone. Additional information and registration details can be found at Socialsu.com.
About Socialsu
Founded by Sayed Karaja in 2014, Socialsu is a search engine which has developed a simple, elegant, and powerful search engine designed to provide organic and reliable website traffic to webmasters, while giving users search results they can trust. It is the goal of Socialsu to connect businesses, bloggers and webmasters with their audiences without complicated algorithms and SEO techniques. For more information visit http://www.socialsu.com.
Contact Information:
Socialsu
+90 212 510 1595
Karaja(at)socialsu(dot)com
http://www.socialsu.com