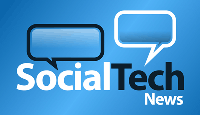 This is a first step in creating an extensive subscription platform.
FORT LEE, New Jersey, (PRWEB) May 13, 2013
The latest blog from SocialTechNews.com titled "YouTube Set to Introduce Subscription Channels" examines the newly announced decision from YouTube to roll out paid subscription channels, including 30 pilot channels featuring Sesame Street, UFC, Rap Battles, Jim Henson Family TV and others.
Billboard Magazine reported last week that content creators will likely receive less than 30 percent of any subscription dollars coming into YouTube via the new subscription platform, expected to launch within the next few weeks.
Each YouTube channel will offer viewers a 14-day free trial according to YouTube, with pricing starting at 99 cents per month; many channels will be offered bundled or as annual subscriptions. Free to charge any amount above 99 cents monthly they deem fit, most participating channels plan to charge $2.99 monthly on average. Subscribers will be able to pay by credit card or Google Wallet.
YouTube told the Financial Times that this is a first step in creating an extensive subscription-based platform. One major YouTube channel, WWE, has opted out of joining the subscription plan, at least for now. For the time being, WWE reports that it is content with the ad revenue accrued from its library of footage.
YouTube already offers revenue opportunities for popular channels via advertising. This new subscription feature should provide another layer of profitability, which is expected to benefit YouTube as well as channel owners. The change represents a significant departure from YouTube's ad-supported model, which is credited with actuating YouTube's astronomical growth from a tiny Silicon Valley start-up in 2005, to the online video leader it is today. More than one billion active viewers tune into YouTube each month.
For more information, visit the SocialTechNews.com website or email info(at)socialtechnews(dot)com.
About Marble Media LLC:
Marble Media LLC is a creator of high-quality, content-rich blog sites that provide expansive coverage of relevant information to readers who make up a wide range of demographics. The Marble Media LLC team of expert writers covers a wide range of specialties including travel, food, health, fitness, social media, marriage, parenting, technology, weight loss, fashion and much more.
For more information on Marble Media LLC's offerings and advertising opportunities, visit the MarbleMediaLLC.com website, or email sales(at)marblemedia(dot)com.