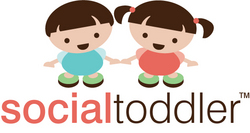 Our goal is to give parents the tools and information they need so that they can spend more quality time with their children
Los Angeles, CA (PRWEB) September 9, 2010
Social Toddler today announced the launch of its Event Center, an extensive web-based directory for parents in search of family-friendly events and activities for their children.
"We wanted to create a 'one-stop destination' for parents to be able to plan, organize and keep track of all of their children's social activities," said Rich Rotzang, Social Toddler's CEO and Co-Founder. "Parents are always looking for things to do with their young children – whether it's playgroups, playdates, or local events and activities. Finding this type of information has always been challenging, because it's highly regionalized and oftentimes spread through word-of-mouth."
The Event Center allows parents to search for local events and activities across a number of categories including Community, the Arts, Sports & Outdoor, and Educational. "Our goal is to give parents the tools and information they need so that they can spend more quality time with their children," added CTO and Co-Founder, Neeraj Mittal. "The Event Center is just one part of our continued plan to address the social needs of children".
In addition to events and activities, Social Toddler also offers a social networking platform where members can find playgroups, plan playdates and meet other parents in their area. Each playgroup has a dedicated page on the site where members of the group can have discussions, schedule events, and share photos. Members also have the option of making these pages private.
For parents looking for information on various issues in early childhood development and parenting, Social Toddler recently launched its Panel of Experts, a group of industry experts that provide articles and advice on parenting topics, including communication skills, nutrition, sleep, safety awareness, work/life balance, and travel.
The current roster of experts includes Pattie Fitzgerald (Safely Ever After), Sara Bingham (WeeHands), Lianne Phillipson-Webb (Sprout Right), Christie Schultz (Entrepreneurial Moms International), Kathy Sinclair (Baby Sleep Solutions) and Corinne McDermott (Have Baby Will Travel).
About Social Toddler
Social Toddler, Inc. (http://www.socialtoddler.com) is an early stage Internet company building the largest collection of online resources for parents in search of activities for their children. The company launched the public beta of its flagship product, a social networking platform for playgroups, in February 2010.
Based in Los Angeles, Calif., Social Toddler was founded in 2009 by Rich Rotzang and Neeraj Mittal.
# # #