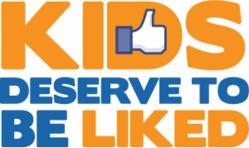 When a father is unavailable or unable to parent, certainty about paternity often empowers a grandparent or other relative to help.
Salt Lake City, Utah (PRWEB) November 26, 2012
Identigene supports social workers and their role in helping children and families realize a better future. The Kids Deserve to be Liked program enables a social worker to provide a client with free laboratory processing for a DNA paternity test–a $129 value. The offer extends through December 31, 2012.
Identigene's Kids Deserve to be Liked Facebook campaign has generated awareness and a $3,000 donation for Family Resource Center in Missouri (FRC). The mission of FRC is to give kids a chance at a better life by preventing and treating all forms of child abuse and neglect and by strengthening families through family-centered therapeutic, educational and support services.
It's simple for a social worker to obtain a promotional code for a free laboratory processing fee. Any licensed social worker may call Identigene Client Support at 1-888-404-GENE Monday through Friday 9:00-8:00 E.S.T. The client's only cost is the purchase of a paternity test kit, available at major drugstores and supercenters nationwide at a suggested retail price of $29.99.
"Research shows that children who can identify their biological father are more successful in school, fare better emotionally, and are less likely to live in poverty or suffer abuse and neglect," says Steve Smith, Executive Director at Identigene. He says the Identigene paternity test helps to put the missing piece in the family puzzle together in hopes of creating a support system for the child. "When a father is unavailable or unable to parent," says Smith, "certainty about paternity often empowers a grandparent or other relative to help."
Identigene says it is offering free laboratory testing for social workers because the company appreciates the champion social workers are for kids and families. "Social workers help families and children in so many settings from schools to hospitals to agencies like Family Resource Center. We are proud to support social workers any way we can," says Smith.
About Identigene
Identigene is a global leader in DNA paternity testing, providing both personal and legal paternity tests, as well as grandparent, sibling and other relationship tests. Identigene is the only paternity test kit available on the retail shelf, and can be purchased in nearly 25,000 drugstores and supercenters nationwide. Identigene is one of the most highly accredited laboratories in the world and the oldest fully-accredited laboratory in the world.
Identigene is a privately-held, wholly-owned subsidiary of Sorenson Genomics. Sorenson is a world leader in human genomics, forensics DNA testing, population genetics and DNA research.
Visit http://www.DNAtesting.com for industry-leading resources including how-to videos, a store locator, product reviews and a blog dedicated to current issues in DNA and paternity testing. Connect with Identigene on Facebook at http://www.facebook.com/identigene or follow the company on Twitter at @Identigene.