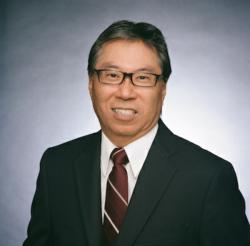 Honolulu, Hawaii (PRWEB) June 27, 2013
Myles Nomura has been hired as Controller for Sofos Realty Corporation. Myles will oversee accounting and reporting operations for Sofos Realty's property management clients. Prior to joining Sofos Realty Corporation, Myles was the President and Owner of Nomura Accounting and Management Service.
Myles brings over 35 years of professional experience in accounting to the position. He has worked with such notable local companies as Food Pantry, The Kalama Beach Corporation, Happy Town, Pacific Hawaiian Music Corporation, Koa Music and Servco Pacific.
Myles received his Bachelor of Business Administration from the University of Hawaii and also achieved a Masters in Business Administration from Chaminade University.
About Sofos Realty
Sofos Realty is a full service commercial real estate firm. We manage, lease, and sell shopping centers, office buildings, industrial properties, apartment buildings and retail properties. We exclusively represent owners, investors and tenants with their commercial real estate needs throughout the State of Hawaii.
For more information about Sofos Realty Corporation go to http://www.sofosrealty.com.