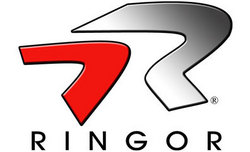 We approached the creation of the new Ringor.com by first utilizing our customers' feedback regarding our previous site and improvements they'd like to see
Wilsonville, OR (PRWEB) February 23, 2010
Women's fastpitch softball footwear manufacturer, RINGOR®, has launched a new website with increased customer communication channels and an upgraded ecommerce experience.
The new website, located at http://www.ringor.com, offers numerous opportunities for visitors to provide and receive feedback on RINGOR products, highlighted by live chat, a softball blog, links to social media pages (Facebook™ and Twitter™), product reviews, and direct email channels. The new Ringor.com also includes features such as: free catalog and product tech sheet downloads, an events calendar, multiple checkout options including Google® Checkout, a brand history timeline, product comparisons, Team Sales quote requests, and gift card purchases among many others.
"As the foremost name in women's fastpitch softball, we are excited about the level of service and communication that we're able to provide to the fastpitch community with the launch of the new Ringor.com," explains Gary Killingsworth, RINGOR's Director of Marketing. "The fastpitch softball customer is loyal, passionate and deserving of the type of focus that we bring each day. We're pleased to offer them the full brand experience of Ringor.com."
RINGOR chose to partner with Brilliant2, a website development firm in Los Angeles, on the website project due to their expertise and proven track record with Magento E-Commerce and Expression Engine CMS integration. The combination of these two forms of open source website technology provides RINGOR with the most feature-rich and scalable environment available.
"We approached the creation of the new Ringor.com by first utilizing our customers' feedback regarding our previous site and improvements they'd like to see," states Mike Archer, RINGOR's Website Manager. "We then chose several new features that would add value to our customers' overall online experience with RINGOR. I feel we have accomplished these goals with the initial launch and we're excited about many more additions currently in development."
One of the primary features of the new Ringor.com are the improvements to the secure checkout process. Utilizing the Magento E-Commerce platform, RINGOR streamlined the ordering process while allowing registered customers to track their packages, view previous order history, check gift certificate balances and store multiple shipping addresses. Unregistered customers, or Guests, can also utilize many of the new features such as: order confirmation emails with package tracking, product reviews, and the opportunity to participate in community polls.
"The improvement to customer service on the new Ringor.com helps us to solidify one of the primary traits of the RINGOR brand; the specialized care we provide to our customers," added Archer. "By adding live chat for instance, a visitor to the site can instantly get answers to questions when they don't have time to place a phone call."
In 1983, RINGOR developed the Ring-Grip™ Cleat Pattern, the first cleat pattern designed to reduce bone bruising and awkward flex points; answering the call of baseball and softball players who complained about uncomfortable spikes and cleats. This patented design reduces pressure on sensitive foot bones, makes the midsection of the shoe rigid to reduce stress on the arch and slightly raises the heel, placing the player on the ball of their foot. The Ring-Grip Pattern is the genesis of all present and future RINGOR metal and non-metal cleat designs and has often been imitated by competing brands.
In 2009, RINGOR announced that it was stepping away from manufacturing baseball footwear to become the first company to focus solely on the sport of women's fastpitch softball. Also in 2009, select RINGOR softball footwear including the Diamond Gem™ and Diamond Star™ lines of metal spikes and non-metal cleats were the first softball cleated footwear to receive the American Podiatric Medical Association's (APMA) Seal of Acceptance for providing quality and effectiveness in allowing for normal foot function and promoting good foot health.
RINGOR is a manufacturer of women's fastpitch softball footwear, apparel, bags and accessories. The company, headquartered in Wilsonville, Oregon, is a direct sales brand and sells its specialized softball products directly through Ringor.com, by phone at 1-800-746-4670, or through its Team Sales department.
###