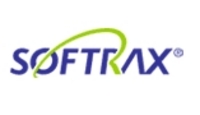 EITF 08-1, Revenue Recognition and You.
Canton, MA (Vocus) April 7, 2009
Canton, Mass. April 7, 2009-- Softrax Corporation, a leading provider of enterprise revenue management and billing solutions today announced it will host a live, interactive webcast "EITF 08-1, Revenue Recognition and You."
EITF 08-1, a new revenue recognition standard currently under consideration at the FASB, proposes the use of estimated selling prices where neither Vendor-Specific Objective Evidence (VSOE) nor Third-Party Evidence (TPE) exist. The proposed change could have significant impact on revenue accounting for organizations that deliver multiple contractual elements over time.
Join us Thursday, April 23, 2009 at 1:00 p.m. Eastern Time as renowned Revenue Recognition expert, Tony Sondhi, discusses the FASB Emerging Issues Task Force Issue No. 08-1, Revenue Arrangements with Multiple Deliverables.
Revenue Recognition in Multiple-Element Contracts

Consequences of the change - amount and timing of revenue recognition
Why use an estimated selling price (ESP)? - is ESP better than VSOE and TPE?
Whither the residual method?
Disclosure Requirements?
The webcast will be hosted by Robert O'Connor, President and CEO of Softrax Corporation and presented at no charge. Please register at http://www.softrax.com/executive-webcast or call Toll Free 1.888.476.3672.
About Softrax
Softrax Corporation is a leading provider of enterprise revenue management and billing software solutions that fundamentally change the way companies manage, analyze, report and forecast their revenue. Softrax solutions automate the entire revenue cycle, from revenue recognition, reporting and forecasting, through complex billing and contract renewals. Hundreds of corporations benefit from using Softrax to optimize their revenue, reduce operating expenses, comply with revenue recognition regulations and Sarbanes-Oxley requirements, and gain unprecedented visibility into their business performance. Softrax Corporation, headquartered in Canton, MA is privately held. More information can be found at http://www.softrax.com, http://www.revenuerecognition.com and by calling 1.888.4.SOFTRAX.
Media Contact
Gerry Murray
Softrax Corporation
781.830.9239
###