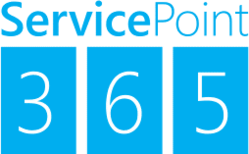 ServicePoint365 gives our clients a ready-made environment so they can better leverage the SharePoint Online solution within Office 365
Norcross, GA (PRWEB) June 27, 2013
As a leading ICT systems integrator in New Zealand, Softsource has built its reputation on innovation and commitment to the highest levels of service and professionalism. With its growing cloud practice, Softsource turned to ServicePoint365 from Cloud|AG as a way to offer its clients additional value for their Office 365 or SharePoint Online investment.
"The Microsoft Office 365 platform is gaining tremendous market share worldwide for business-class email and collaboration. ServicePoint365 gives our clients a ready-made environment so they can better leverage the SharePoint Online solution within Office 365," said Pablo Garcia-Curtis, General Manager from Softsource.
ServicePoint365 is a template application that maximizes the collaboration and content management capabilities of Office 365 specifically for project-centric services organizations. The solution provides a number of "Centers" that are pre-configured to help companies better organize, collaborate and manage their client-, project-, proposal- and resource-related information.
"For the past decade Softsource has established their reputation as being a trusted advisor to their clients by delivering innovative solutions that provide value. ServicePoint365 helps unlock the value of SharePoint Online, adding to the overall value and user experience of Office 365," adds David Huseonica, President and CEO at Cloud|AG.
About Us
Cloud|AG assists companies of all sizes to realize the power and flexibility of Microsoft's cloud-based collaboration and business applications. For additional information, contact Cloud|AG at info(at)cloudag(dot)com, (855) 256-8324, http://www.cloudag.com or Softsource at sales(at)softsource(dot)co(dot)nz, 09 918 3712, http://www.softsource.co.nz. Office 365 and SharePoint Online are registered trademarks of Microsoft Corporation.