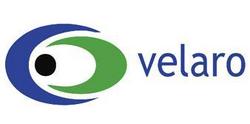 We are extremely proud of Velaro's continued increase in market share. We have been offering live help solutions for over eight years, and this quarter proved to be a tremendous growth period. This was due to a number of key feature implementations, like our new CRM integration, along with the release of content targeting and progression analytics via our Livefluence suite
Baltimore, MD (Vocus) June 4, 2008
Velaro, Inc., a leading Software-as-a-Service company and provider of online conversion solutions for increasing e-commerce sales, announced a significant number of new customer sales for Q1, 2008, including over fifty websites that have already deployed Velaro's award winning live help service. Some of these customers include US Style Inc. (apparelus.com), SHOEBACCA.com (shoebacca.com), Emporis GmbH (emporis.com), Mecklenburg County NC (mecklenburgcountync.gov), and Walser Automotive Group (walser.com).
"Walser Automotive Group is committed to engaging our customers and providing the best service possible," said Nick Cybela, Interactive Marketing Manager. "We pride ourselves on delivering the highest level of customer service possible and the Velaro Live Chat tool has enabled us to deliver that service on-demand. Velaro provides features and usability that we need and has increased our customer conversions."
Velaro has continued to make significant investments in its product technology. In 2008 Velaro introduced Livefluence, a revolutionary SaaS for increasing online conversion rates for e-commerce websites, and rolled out a number of key new features for the traditional Live Help platform. As one of the original vendors in the Software-as-a-Service arena, Velaro has the flexibility and resources to deliver regular updates to its products throughout the year.
"We are extremely proud of Velaro's continued increase in market share. We have been offering live help solutions for over eight years, and this quarter proved to be a tremendous growth period. This was due to a number of key feature implementations, like our new CRM integration, along with the release of content targeting and progression analytics via our Livefluence suite," says Alex Bloom, President of Velaro.
For more information about Livefluence and Velaro's new features, please visit http://www.velaro.com/?cid=206 .
About Velaro, Inc.
Velaro Inc., founded in 2000, is a leader of online conversion management. Velaro's unique Software as a Service solution converts your website visitors into customers. Velaro's product suite intelligently learns, engages and reacts to your customers. This makes Velaro the choice solution for leading B2B and B2C companies. If you'd like more information, please contact Emily G. Rosen at 800.9.VELARO x740 or visit our website, http://www.velaro.com/?cid=206 .
###