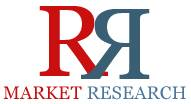 The leading players of this industry include At&T Inc, Cisco Systems Inc, Dell Inc, Hewlett-Packard Company, IBM, Intel Corporation, Juniper Networks, Nec Corporation, Pica8 Inc and Plexxi Inc.
(PRWEB) August 04, 2014
The Software Defined Networking technology provides operators with several advantages including increased flexibility and performance along with simplified operations. With the emergence in 2011, the SDN concept gives network operators better control of their infrastructure, allowing optimization and customization, and thereby reducing the operational and capital costs.
The studies have shown that despite the shift toward SDN, hardware is also expected to play a significant role in the overall network infrastructure. The studies have also shown that by 2018-2019, 35%-40% of the overall network spend will be on SDN, hence SDN is a potential growth market for the networking vendors offering enormous opportunities in the coming years.
There are various assumptions that we have taken into consideration for market sizing and forecasting exercise. Few of global assumptions include political, economic, social, and technological factors. For instance, exchange rates, one of the economic factors, are expected to have a moderate rate of impact on this market. Therefore, dollar fluctuations are expected to not seriously affect the forecasts in the emerging Asia Pacific including Japan (APAC) regions. Complete report is available at http://www.rnrmarketresearch.com/software-defined-networking-sdn-and-network-virtualization-market-global-advancements-business-models-technology-roadmap-forecasts-analysis-2012-2017-market-report.html.
Software defined networking (SDN) solutions provide features such as direct programmability of network control, increases agility of network to adjust to the traffic flow, enables the entire network to be managed through a single interface, helps to simplify network designs and operations, use of this architecture leads to reduction in capital expenditure and operational expenditure too and at the same time it enables organizations to innovate new types of services, applications, and business models.
The leading players of this industry include At&T Inc, Cisco Systems Inc, Dell Inc, Hewlett-Packard Company, Ibm, Intel Corporation, Juniper Networks, Nec Corporation, Pica8 Inc and Plexxi Inc. Order a copy of this report at http://www.rnrmarketresearch.com/contacts/purchase?rname=80164.
Enterprises are inclining more toward network virtualization and data center consolidation, both the trends lead to high-performance computing and complex networks. The solution offered to cater to the needs of current trend is Software-Defined Networking (SDN), an emerging approach for designing, building, and managing networks. The architecture used in SDN makes it ideal for high-bandwidth and dynamic applications. This architecture helps to decouple the network control and forwarding functions enabling easy programmability of the entire network control.
The report will help the market lenders/new entrants in this market in the following ways:
This report segments the market into components, deployments, and end-users covering this market comprehensively. It provides the closest approximations of the revenue numbers for the overall market and sub-segments. The market numbers are further split across the different verticals and regions.
It will help them better understand the competitor and gain more insights to better position their business. There is a separate section on competitive landscape, including competitor ecosystem, mergers and acquisition, and venture capital funding. Besides, there are company profiles of top players in this market. In this section, market internals are provided that can put them ahead of the competitors.
The report helps them understand the pulse of the market. It provides information on key market drivers, restraints, challenges, and opportunities. Priced at US$4650 for a single user PDF, a discount on this research report can be requested at http://www.rnrmarketresearch.com/contacts/discount?rname=80164.
The task of configuring Enterprise networks to suit the requirements of critical business applications is very time consuming, is performed by expensive IT resource and thus has a high operational expenditure. SDN simplifies this task and has the ability to perform this task in several minutes and in real-time and at a fraction of original cost.
Browse Related Report:
"Communications Test and Measurement Market [Solutions (Wireless, Wire-line), Type of Test (Enterprise, Field Network, Lab And Manufacturing, Network Assurance), Services; End Users] – Global Advancements, Worldwide Forecasts & Analysis (2013-2018)" research report is now available with RnRMarketResearch.com. at http://www.rnrmarketresearch.com/communications-test-and-measurement-market-solutions-wireless-wireline-type-of-test-enterprise-field-network-lab-and-manufacturing-network-assurance-services-end-users-global-ad-market-report.html.
Explore more reports on software & services Market at http://www.rnrmarketresearch.com/reports/information-technology-telecommunication/software-enterprise-computing/software-services.
About Us:
RnRMarketResearch.com is an online database of syndicated market research reports covering over 5000+ micro markets (http://www.rnrmarketresearch.com/latest_reports) including life sciences and its multiple sectors like biotechnology. Our database includes reports by leading publishers from across the globe. We provide 24/7 online and offline support service to our customers.