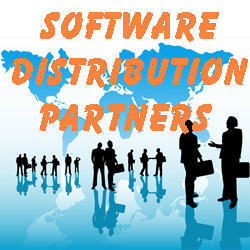 Because of this we've decided to start this new Business Partner program that we hope will entail an important expansion of our commercial and business capacity
Suwanee, GA (PRWEB) April 1, 2009
DocPath, a leading Spanish manufacturer of document technology, introduced today its new Business Partners program for expanding its commercial network of influential national and international enterprises with the objective of achieving greater coverage in the market and offering its advanced document technology solutions to a greater number of clients.
DocPath's Business Partner program for software distributors and partners implies important commitments and opportunities for both parties, including: the possibility of the certified collaborators in attending training programs and generating joint opportunities that involve the development of new projects and that permit assurance of high quality attention to the clients.
This program is part of the effort DocPath is realizing in order to amplify its market access resources, sharing with its business partners client sales and commercial support as well as pre- and post- sales technical support and guaranteeing that the process of expansion can generate new and important business opportunities, without affecting attention to the clients or the quality of service.
The software distribution Business Partners can enter two different categories according to their level of involvement with and commitment to DocPath's products and solutions, such that each can contribute with their own abilities and obtain the corresponding benefits.
Julio Olivares, the company's founder and president, explains that 'The maturity of our product along with the high level of acceptance that we enjoy have lead us to believe that we are at an ideal moment to enter new markets. "Because of this we've decided to start this new Business Partner program that we hope will entail an important expansion of our commercial and business capacity", without having to undertake difficult investments in these moments of crisis and that will permit us to share our successes with our associates.'
According to Olivares, 'The software distribution Business Partner model is based on two categories. The first is the Authorized Business Partner, which is an enterprise that is familiar DocPath products and solutions from a commercial perspective and acts as a retailer without acquiring technical support responsibility, and the second is the Certified Business Partner, which is an enterprise that is familiar with DocPath products and solutions from a commercial perspective as well as a technical perspective, being able to act as a retailer and also a solution consultant and installer. Obviously, we'll always be behind all the operations, with our personnel as well as with our technical means, which will permit us to guarantee the same level of quality in all and each of the processes.'
Currently, DocPath counts on a select group of business partners, in Spain as well as internationally, which will be expanding in the coming months when its new version 4.1 of DocPath products and solutions will be available plus new products that will amplify its available offer to its clients.
This new program will permit reduction of direct sales in the Spanish market, the only one in which DocPath acts directly although counting on important commercial associates, and on the other hand to notably expand sales abroad where the entire sales process is realized through local business partners with wide knowledge of its markets (USA, Brazil, Chile, France, Mexico,...).
About DocPath:
DocPath is an international Spanish document technology software company. Founded in 1992 in Madrid (Spain), the company operates two development centers and its document technology solutions, apart from having been implemented in many large Spanish companies, are distributed by its partners to various Asian and European countries.
The company's list of international enterprises from different sectors include prestigious banking and insurance companies and first-line enterprises, all of which have experienced firsthand how DocPath software has simplified the difficult task of designing, generating and distributing their business-critical documents. To maintain its cutting edge, DocPath reinvests half of its revenue on R&D, a critical element of its success.
DocPath Corp. takes care of all North American customers from its Suwanee GA facility. Press
For more information, please visit: http://www.docpath.com
###