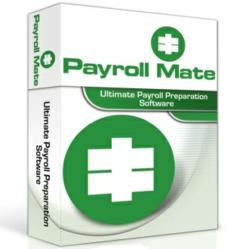 Payroll Mate is always one of the first payroll processing solutions to implement tax updates and new payroll regulations. We invite small businesses and accountants to visit PayrollMate.com and see how easy payroll processing can be.
Chicago, IL (PRWEB) January 13, 2012
Real Business Solutions, Inc., a leading provider of 1099 payroll software reminds US businesses of January 31, 2012 deadline for filing Form 940 for 2011.Through Payroll Mate, the payroll system offered by the company, small businesses and accountants can comply with IRS rules for reporting annual Federal Unemployment Tax Act (FUTA) tax and other payroll taxes.
Per IRS regulations, employers must use form 940 to report your FUTA tax. Together with state unemployment tax systems, the FUTA tax provides funds for paying unemployment compensation to workers who have lost their jobs. Most employers pay both a federal and a state unemployment tax. Only employers pay FUTA tax. Employers must not collect or deduct FUTA tax from their employees' wages. The FUTA tax applies to the first $7,000 employers pay to each employee during a calendar year after subtracting any payments exempt from FUTA tax.
Payroll Mate currently supports the following federal and state payroll tax forms:

Form 941: Employer's Quarterly Federal Tax Return.
Form 940: Employer's Annual Federal Unemployment (FUTA) Tax Return.
Form 944: Employer's Annual Federal Tax Return.
Form W-2: Wage and Tax Statement.
Form W-3: Transmittal of Wage and Tax Statements.
California DE 9: Quarterly Contribution Return and Report of Wages.
California DE 9C: Quarterly Contribution Return and Report of Wages –Continuation.
Texas C-3: Employer's Quarterly Report.
Texas C-4: Employer's Quarterly Report Continuation Sheet.
New York NYS-45: Employer's Quarterly Tax and Wage Report.
Illinois 941: Illinois Withholding Income Tax Return.
Illinois UI-3/40: Unemployment Insurance Tax and Wage Reports.
Payroll Mate is excellent payroll software for QuickBooks users, businesses and accountants. Below is a short list of what this payroll system can do:
Automatically calculates federal and state payroll tax withholding.
Supports different types of pay periods including weekly, biweekly, semimonthly and monthly.
Supports customizable income, tax and deductions categories.
Can be used as QuickBooks payroll alternative with the ability to export payroll data to QuickBooks software.
Exports Payroll checks to Quicken and accounting software like Microsoft Office accounting.
Supports the following payroll forms: 941, 940, 944, W-2, W-3, California DE-6 , California DE-7 , Texas C-3 , Texas C-4, New York NYS-45, Illinois 941 and Illinois UI-3/40.
Supports income per mile and per piece.
Exports payroll reports to Excel, CSV and PDF.
Prints on Laser and Inkjet checks.
Prints on preprinted scannable W2 forms and W3 forms.
Generates comprehensive reports including payroll journal, tax liability and deposit requirement.
Generates Direct Deposit Files.
Prints MICR checks on blank check stock.
###