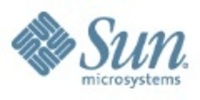 The Network is the Computer
SANTA CLARA, Calif. (PRWEB) March 18, 2008
Sun VDI Software 2.0 is part of Sun's broader virtualization software portfolio, Sun(TM) xVM software, which includes Sun(TM) xVM Ops Center, the soon to be released Sun(TM) xVM Server and the newly acquired Sun(TM) xVM VirtualBox software. Sun VDI Software 2.0 is designed to deliver a secure, centralized desktop environment, enables IT managed data backup and security and allows users to access their full desktop environment from nearly any client device without installing software.
Sun VDI Software 2.0 builds on the world-class security and mobility benefits of the previous release and introduces the new Sun Virtual Desktop Connector, which provides seamless integration to third-party virtualization technologies within an organization's infrastructure. Sun VDI Software 2.0 includes support for virtual desktops based on the Solaris OS, Windows, Mac OS X or Linux and provides access from any supported client device - from traditional PCs to alternative devices such as Sun Ray(TM) ultra thin virtual display clients - over nearly any network connection.
In February, as part of a broader agreement (see press release) with VMware Inc., Sun demonstrated and announced its support for Sun VDI Software 2.0 on VMware Infrastructure 3 software, which allows customers to use their VMware deployment to host Windows virtual machines and leverage Sun's nearly 10 years of experience in delivering full screen desktop sessions over the network.
"Sun VDI Software 2.0 offers customers virtually unprecedented choice and flexibility in the types of desktops and client devices it can support; so they can provide their users with secure access to a centralized desktop environment that can be accessed from practically any location, at any time, via the corporate network. The unique capabilities of Sun's virtual desktop infrastructure can help companies improve their information security, manage access to critical data more effectively, reduce IT operational costs and empower employee mobility," said Jim McHugh, vice president of Solaris marketing at Sun.
Administrators can choose between multiple options for the desktop environment, from individual virtual machines running Windows XP Professional or Windows Vista, to more traditional shared remote desktop environments hosted on Windows Terminal Services or UNIX-based hosts, either on physical hardware or through virtualization. By deploying the optional Sun Ray virtual display clients as part of a Sun VDI Software 2.0 deployment, organizations can also offer their users instant desktop access via a smart card.
New features of Sun VDI Software 2.0 allow administrators to create template-based pools of virtual machines that can be temporarily or permanently assigned to a targeted group of users. For example, an administrator could create job description-specific pools of virtual machines such as "Accountant Desktops" or "Engineer Desktops." Each pool would contain a virtual machine template already provisioned with the applications and settings most pertinent to its respective group of users. When a virtual machine is assigned to a user, advanced features allow the administrator to define policies that govern the virtual machine's life cycle, providing outstanding flexibility and the ability to delete, reset, or even recycle a virtual machine.
Sun VDI Software 2.0 is priced at U.S. $149* per concurrent user with one year of service. More information on Sun VDI Software 2.0 and other Sun Virtual Desktop Solutions can be found at: http://www.sun.com/software/vdi.
Sun's Virtualization Products and Services
Sun offers a complete desktop-to-datacenter virtualization product portfolio and comprehensive set of virtualization service offerings to help customers deploy new services faster, maximize the utilization of system resources, and more easily monitor and manage virtualized environments. Sun's virtualization products provide unified software management tools and virtualization capabilities across operating systems, servers, storage, desktops and processors. For additional information visit:
http://www.sun.com/virtualization
About Sun Microsystems, Inc.
Sun Microsystems develops the technologies that power the global marketplace. Guided by a singular vision -- "The Network is the Computer" -- Sun drives network participation through shared innovation, community development and open source leadership. Sun can be found in more than 100 countries and on the Web at http://sun.com.
Sun, Sun Microsystems, the Sun logo, Solaris, Sun Ray and The Network Is The Computer are trademarks or registered trademarks of Sun Microsystems, Inc. in the United States and other countries.

U.S. list price. All prices quoted are in U.S. Dollars