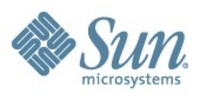 Attitudes towards open source are maturing rapidly
SANTA CLARA, Calif. (PRWEB) September 11, 2008
Software Freedom Day (http://softwarefreedomday.org/) is an annual worldwide celebration of free and open source software and is designed to educate the public, to celebrate the virtues of open source software and encourage its use. Sun, an official sponsor of SFD 2008, is committed to open source communities and technologies and will be hosting more than 100 events around the globe at elite technical universities and educational institutions to equip students with free and open source technologies to aid their learning. Sun is encouraging its employees to support Software Freedom Day activities by running a series of global events (http://sun.com/softwaredfreedom) to raise awareness which include more than 130 university campuses and open source communities. Sun employees from 60 countries are expected to participate in SFD 2008.
"Software Freedom is about creating a digital platform for trust and longevity, particularly in a future where more and more of our lives are dependent upon technology," said Pia Waugh, president of Software Freedom International, the organization behind Software Freedom Day. "It is important we can participate in and trust the software we use and Software Freedom Day is designed to draw attention to the importance of open source technology. Through reaching a broad audience, we want to foster a general understanding of software freedom, and encourage adoption of free software and open standards. We appreciate the collaboration and support on this effort from leading visionary technology companies like Sun Microsystems."
"Attitudes towards open source are maturing rapidly," said Simon Phipps, chief open source officer, Sun Microsystems. "Software is no longer solely the domain of the developer. This is especially relevant in this 25th anniversary year of the GNU Project with more and more businesses moving away from proprietary technologies that deny them freedom and flexibility and introducing open source software into their organization. By sponsoring Software Freedom Day, Sun is helping new audiences across the globe embrace open source and recognize the impact that it can have in organizations of all sizes."
Sun has made a huge commitment to open source software, contributing billions of dollars in developer time, sponsorships and donations, as well as releasing more code under open source licenses than any other organization in the public or private sector. Sun offers several platforms, including OpenSolaris(TM), OpenJDK and OpenOffice.org(TM) that are supported by vibrant, growing communities, to help foster freedom, innovation and improve the quality of products for businesses. Sun will also be announcing the winners of its $1 Million Open Source Community Innovation Awards Program this month (http://www.sun.com/software/opensource/awards/index.jsp) designed to recognize the most interesting community innovations worldwide. Additionally, Sun has announced a student contest (http://www.sun.com/student_reviews) promoting the leading open source products, MySQL(TM) database and GlassFish(TM) application server.
Software Freedom Day was established in 2004 when 70 teams from across the globe participated. Since that time it has grown in popularity as more than 600 teams from over 80 countries plan to celebrate this year's Software Freedom Day. Open source businesses, foundations and communities around the world will be encouraging their members to take part in the global education program around free software.
Marten Mickos, senior vice president of Sun Microsystems' Database Group can be heard talking about the importance of free and open source software on BlogTalkRadio at http://www.blogtalkradio.com/stations/sunradio/innovationinsider
About Sun Microsystems, Inc.
Sun Microsystems develops the technologies that power the global marketplace. Guided by a singular vision -- "The Network is The Computer" -- Sun drives network participation through shared innovation, community development and open source leadership. Sun can be found in more than 100 countries and on the Web at http://sun.com.
About Software Freedom Day
Software Freedom Day (SFD) is a worldwide celebration of Free and Open Source Software (FOSS). The goal in this celebration is to educate the worldwide public about the benefits of using high quality FOSS in education, in government, at home and in business. The non-profit company, Software Freedom International, coordinates SFD at a global level, providing support and a point of collaboration, but volunteer teams around the world organize the local SFD events to impact their own communities.
Sun, Sun Microsystems, the Sun logo, Java, OpenSolaris, OpenOffice.org and The Network is The Computer are trademarks or registered trademarks of Sun Microsystems, Inc. and its subsidiaries in the United States and other countries.
MULTIMEDIA GALLERY http://www.businesswire.com/cgi-bin/mmg.cgi?eid=5775820