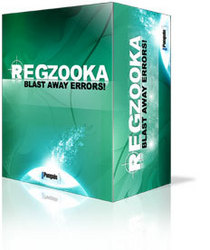 Our software makes it easy for everyone to optimize the level of performance of their computer.
Boca Raton, FL (Vocus) April 7, 2010
RegZooka is a registry cleaner, meaning it works by scanning a computer for repetitive programs and removing them. Often times when software is downloaded then removed, files that were saved with those programs turn up missing. RegZooka identifies those files and repairs missing links. It corrects file errors that claim files are missing or damaged.
RegZooka guarantees their software will correct registry problems and remove error messages with the first scan. A free update is offered within 24 hours if there are any problems remaining otherwise a complete refund will be given while RegZooka continues to search for a solution.
After six years in a constantly changing industry, RegZooka still maintains a reputation for reliability and customer service. A comprehensive FAQ section answers most questions, however technicians are on hand 24/7 for more in depth issues.

RegZooka registry cleaner is recommended by computer experts worldwide.
Solves all types of registry problems and computer error codes, including dll errors and runtime errors.
Optimizes computers so they run like new.
Simple enough for the average computer user.
Automatic scans keep PCs running like new, simply set it and forget it.
Free unlimited customer support.
60 day 100% money back guarantee.
"Taking care of our customers has kept us in business for six years while our software speaks for itself," said Carl Haugen of BluePenguin. "Our software makes it easy for everyone to optimize the level of performance of their computer."
Contact: Carl Haugen, CdO, HsD
Company: BluePenguin Software, Inc
http://www.BluePenguinSoftware.com
Phone: 561-459-5393
###