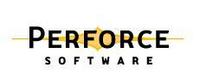 We have always espoused best-of-breed over the one-stop-shop approach
Alameda, Calif. (Vocus) December 5, 2007
Perforce Software today announced the availability of the SDK for the Perforce Defect Tracking Gateway. Using the SDK, customers and vendors can develop improved integrations to commercial and in-house issue tracking systems, strengthening project management capabilities throughout the development lifecycle. The SDK is part of the newest version of Perforce's Fast Software Configuration Management (SCM) system, Perforce 2007.3.
Christopher Seiwald, president and chief technology officer of Perforce Software said, "We believe SCM is at the core of ALM and is the hard part of the technology proposition to get right. From small development shops to massive installations, our customers view Perforce's ability to integrate tightly with other tools as a major asset in building their custom ALM solutions."
According to Jim Duggan, vice president of research at Gartner, Inc., "Large companies often have multiple technology lifecycles to manage and coordinate. An ALM solution woven from integration-friendly best-of-breed solutions is an important option, improving visibility and control without major disruptions to the development process."
New SDK is a flexible framework for plug-in development:
The SDK is a flexible source code framework designed for the rapid development of new plug-ins that can be used to implement customized ALM solutions. Using a visual configuration editor, the mapping of fields between an external defect tracking system and the Perforce SCM system is easily defined. The editor includes the ability to map data sets contained in multi-value listboxes with point and click simplicity. (screenshot available)
The one-way or two-way replication of data can be implemented on a field by field basis. In addition, the defect tracking gateway automatically propagates changes by means of a built-in replication engine that ensures updates to the defect tracking system and Perforce are always in sync.
"We have always espoused best-of-breed over the one-stop-shop approach," said Seiwald. "We lead the world in SCM performance and scalability and there is no suite solution that stacks up. This SDK further enables our customers to add the project management and process automation tools they choose."
Fog Creek integrates FogBugz with Perforce:
Using the new SDK, Fog Creek integrated its complete project management system, FogBugz, with the Perforce SCM system. FogBugz tracks, prioritizes, and coordinates all of the tasks of a development team, giving Perforce users greater traceability, and process automation throughout the development life cycle.
This integration creates a two-way link between the issue tracking system, FogBugz, and Perforce, allowing developers to easily see the check-in associated with an issue and vice versa.
Availability & Pricing:
The defect tracking gateway is included in Perforce Server version 2007.3 available now. Interested developers are invited to download and evaluate Perforce free from the Perforce Web site without obligation for a 45-day trial. This offer includes free technical support during the evaluation period. A free, fully functional, two-user version is also available from the Web site. End-user licenses, including one year of support and maintenance, start at $800 per seat; volume discounts are available. For additional price and license information, visit http://www.perforce.com .
About the Perforce SCM System:
Perforce, the Fast Software Configuration Management System is an award-winning tool that versions and manages source code and digital assets for enterprises large and small. Perforce is easy to install, learn and administer; seamlessly handles distributed development, and supports developers across a large number of operating systems. Perforce ensures development integrity by grouping multi-file updates into atomic changes, enables concurrent development, and intelligently manages multiple software releases using its Inter- File Branching system.
About Perforce Software:
Founded in 1995, Perforce Software Inc. develops, markets, and supports Perforce, the Fast Software Configuration Management System. Perforce Software is headquartered in Alameda, Calif., and sells worldwide. The company has international operations in Europe, Japan and Australia. In addition to application software companies, Perforce customers represent a broad range of industries including game development, electronics, pharmaceutical and financial services.
# # #