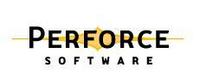 can track all aspects of development, from beginning to end
Alameda, Calif. (Vocus) June 16, 2008
Perforce Software today announced that SD Times has named Perforce Software to its 2008 SD Times Top 100, which annually recognizes the leaders and innovators of the software development industry. Perforce is included in the Application Life-Cycle Management (ALM) category as a system that "can track all aspects of development, from beginning to end," according to SD Times editors.
Nigel Chanter, chief operating officer of Perforce Software said, "Being recognized for providing innovation and leadership in ALM is particularly significant. This affirms our steadfast belief that SCM is the cornerstone of ALM and Perforce enables companies to create their own best-of-breed solution."
Each year BZ Media's SD Times recognizes those companies, organizations and individuals that most broadly "set the agenda" for software development managers, developers, and the industry through leadership and innovation during the past calendar year.
About the Perforce SCM System
Perforce, the Fast Software Configuration Management system, is an award-winning tool that versions and manages source code and digital assets for enterprises large and small. Perforce is easy to install, learn and administer; seamlessly handles distributed development; and supports developers across a large number of platforms. Perforce ensures development integrity by grouping multi-file updates into atomic changes, enables concurrent development, and intelligently manages multiple software releases using its Inter-File Branching system.
About Perforce Software
Founded in 1995, Perforce Software Inc. develops, markets, and supports Perforce, the Fast Software Configuration Management System. Perforce Software is headquartered in Alameda, Calif., and sells worldwide. The company has international operations in Europe, Japan and Australia. In addition to application software companies, Perforce customers represent a broad range of industries including game development, electronics, pharmaceutical and financial services.
###