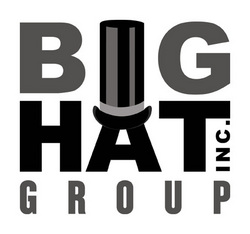 I want to promote my Advanced SoftGrid course by illustrating how innovative it is
(PRWEB) January 7, 2008
A new software training course for Microsoft SoftGrid Technology will be held in Toronto, March 3-7, by GridMasterTraining.com and Big Hat Group.
"I want to promote my Advanced SoftGrid course by illustrating how innovative it is," said Kevin Kaminski, consultant and part owner of Big Hat Group. "My course is not made by Microsoft eliminating that vendor bias, I invite people to bring their problems into the classroom for resolution and do this all on my portable virtual lab."
The Microsoft SoftGrid Technology course will be delivered by Kevin Kaminski who is an experienced SoftGrid Architect / Consultant and the only other person out of two in the entire world certified to teach the GridMasterTraining.com program. Kevin will bring real world advice to participants and encourage them to bring their architecture and application sequencing issues into the lab! The concept of this course is to have plenty supervised lab time so that students can receive "hands on experience" rather than being exposed to concepts in a lecture format. It is designed for those who wish to get a quick and in depth jumpstart on the Microsoft SoftGrid platform. Basic concepts will be covered but the focus of the software training is to get under the covers by exposing real world design considerations, operational practices and problem solving.
For more information, visit http://www.bighatgroup.com/index.php?option=com_content&task=view&id=20&Itemid=34
Each student in the software training program will have use of a dual core laptop capable of running up three virtual machines at a time so that they can have their own SoftGrid infrastructure that they can build and explore. The five day course has an administrator and application sequencing companion guide spanning over 200 pages documenting some of the hidden knowledge they will only get by being heavily involved with the SoftGrid platform as well as assist them in problem solving. Also included is a memory key with the latest and greatest tools to help participants manage SoftGrid and sequence applications as well as a set of documents to further assist them with their SoftGrid environments.
"I am trying to stand out by the teaching methods used in this course to immerse the students into the Microsoft SoftGrid technology," said Kaminski of his new software training program. "Key points are that I allow students to bring their problems into the class and solve them with my assistance in the lab. I also have a portable lab that I bring with me so I am able to help students create the scenarios they wish to explore as part of the class. They will learn problem solving. This course was developed between Tim Mangan who is a Microsoft MVP, and myself."
The "Softgrid" technology, recently introduced by Microsoft, allows applications to run as if they were inside a second copy of Windows. But unlike traditional virtualisation solutions, there's no second operating system consuming resources, everything is done at the application level. It was initially developed for internet gaming, but it has huge benefits for corporate users as well. For example, it provides the ability to install an application without affecting the system in any permanent way, while being able to remove it completely without relying on the app's uninstaller. As an example, businesses switching from Office 2003 to Office 2007 can now run Office 2007 virtualised and delivered to users side-by-side with Office 2003 without touching the client operating system, thereby circumventing application incompatibility.
About Big Hat Group Inc.
Big Hat Group Inc. is a Calgary based IT practice engaged in providing infrastructure related services with a focus on application management related systems to Western Canada and abroad. It has more than three decades of combined experience in the application infrastructure domain with experience in all of the major systems and technologies. What sets it apart is its experience in the end-to-end processes involved in moving from an unmanaged application environment into a fully centralized model of application distribution, usage, metering, and reporting.
Contact:
Kevin Kaminski
Consultant, SoftGrid Trainer
403-618-8778
###