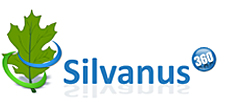 Edison, New Jersey (PRWEB) September 22, 2011
Silvanus360 from ZSL, Inc., publisher of this configurable software for recyclers, collectors and handlers today announced their participation in one of the North America's premier electronics recycling event E-Scrap Conference 2011, organized by Resource-Recycling to be held on October 5-6 at the Omni Championsgate Orlando in Orlando, Florida. SIlvanus360 will be at booth #703.
Professionals and experts from the electronic recycling industry will be participating in the E-Scrap-Conference to share their insight and successes in the industry including the analysis of Evolution of WEEE, E-Scrap Trends & Challenges, Global Perspectives, The Cloud's Effect, Product Design, Reuse and Standards. The Trade Show in the conference will be featuring the latest innovations and service offerings from e-scrap equipment and processing system firms, reclamation services and markets for e-scrap materials.
Silvanus360 is the most comprehensive system for recyclers and their up and down stream partners in the industry. In addition to internal process flow and queue-based task flow management, Silvanus360 provides dispatch management, state-of-the-art inventory controls, customer contact management with customer preference profiles, and a management console to monitor your business in real time. Silvanus360 integrates government forms, reports, and Ad Hoc Reporting capabilities for on demand export to Excel, PDF, Word, or Print.
Recent advances include access by handheld mobile devices as well as Tablets, Slates, and touch-screen technology using our unique "Silvanus360 Mobile Control" which is developed specifically for users of the latest models of iPhone, Android and Blackberry smartphones.
Visit us at Booth and experience the operational ease and attention to detail that is an integral part of all ISO 9001-2000 applications from ZSL, the global Solution Provider.
For more information, visit http://www.silvanus360.com or call 732-983-9806.
About Silvanus360
Silvanus360 by ZSL is a comprehensive recycle software application created from the ground up to address the needs of the e-scrap industry. It is uniquely designed to meet state and federal regulations with built in reporting capabilities that comply with industry certifications from BAN, R2, RIOS, and ISRI. The system supports the in-bound, out-bound and full warehouse management including fleet scheduling, tear down, reseller and remarketer functionality with metrics across your operation. Silvanus360 enables collectors, downstream refiners, processors and transportation vendors to collaborate with full service recyclers for end-to-end operational transparency.
###