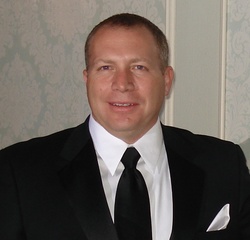 The eCBU is an important expansion - for Sogeti and for clients. With a dedicated team of experts centrally located in Ohio, clients will benefit from their shared knowledge and extensive experience.
Dayton, OH (Vocus) May 5, 2010
Sogeti, a leading international provider of professional IT services, announced today that it has expanded its e-Commerce capabilities by opening a new e-Commerce Business Unit (eCBU). The unit will be based in Columbus, OH, which currently houses over 250 IT professionals and has served the Columbus market for over 25 years.
The eCBU will primarily concentrate on helping clients plan, implement and manage their online business strategies. The unit features deep expertise in e-Commerce applications including content and product management systems, search, cross-channel marketing, social media and search engine optimization (SEO). The unit is designed to provide clients with strategic direction and vision for optimal usability and to help them maximize revenue growth.
In addition, the center will feature a Mobile Solutions Lab with experts specifically focused on helping clients best leverage mobile technologies, such as the iPhone, iPad, Blackberry and other mobile devices, allowing them to further reinforce branding and increase customer loyalty.
The unit will be led by Bob LeRoy, Sogeti's Vice President of IBM and Open Solutions. "The eCBU is an important expansion—for Sogeti and for clients", explains LeRoy. "With a dedicated team of experts centrally located in Ohio, clients will benefit from their shared knowledge and extensive experience with a full suite of e-commerce technologies including IBM, Endeca, Exact Target, Omniture and others."
The eCBU provides clients with added flexibility, allowing services and solutions to be delivered on-site at the client's location, at the e-Commerce Business Unit in Columbus and from Sogeti's global delivery centers around the world. This unique delivery model allows clients to best meet their business needs.
"Sogeti's continued commitment to the WebSphere Commerce customer centric platform is reinforced by the launch of their new e-Commerce Business Unit," said John Koepsel, sales executive, for WebSphere Commerce Americas. "This also underscores their focus on assisting IBM in delivering Smarter Commerce for our clients."
With hundreds of e-Business experts in the US and thousands globally, Sogeti is a leader in the e-Commerce space. Sogeti initially launched its WebSphere Commerce Center of Excellence in December 2008. This global center has focused on helping clients complete technical development and programming. With proven methodologies and dedicated experts, the center has enabled clients to accelerate time to market and ensure optimal results with e-Commerce software.
About Sogeti USA
Sogeti USA is a premier provider of information technology services to businesses and public-sector organizations. Operating in 23 U.S. locations, Sogeti's business model is built on providing customers with local accountability and vast delivery expertise. Sogeti is a leader in helping clients develop, implement and manage practical IT solutions to help run their business better. With over 40 years of experience, Sogeti offers a comprehensive portfolio of services including Engineering Services, Enterprise Microsoft Solutions, Enterprise Solutions Consulting, IBM and Open Solutions and Testing/Quality Assurance. For more, visit http://www.us.sogeti.com .
About Sogeti Group
Sogeti is a leading provider of professional technology services, specializing in Application Management, Infrastructure Management, High-Tech Engineering and Testing. Working closely with its clients, Sogeti enables them to leverage technological innovation and achieve maximum results. Sogeti brings together more than 20,000 professionals in 15 countries and is present in over 200 locations in Europe, the US and India. Sogeti is a wholly-owned subsidiary of Cap Gemini S.A., listed on the Paris Stock Exchange. For more information please visit http://www.sogeti.com .
###