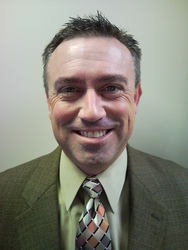 We were looking for a strong, experienced IT sales and operational leader that could move us to the next level, in what we perceive is a good potential growth market
Dayton, OH (Vocus) August 6, 2009
Sogeti, a leading international provider of professional IT services, announced today that Scott Yost will be the new Geographic Vice President of their Phoenix office.
Yost has over 20 years of experience in the IT services and solutions business with a proven track record of success working with Fortune 500 companies.
"We were looking for a strong, experienced IT sales and operational leader that could move us to the next level, in what we perceive is a good potential growth market," shares Wade Dewald, Sogeti's Regional Vice President of the West, on hiring Yost. "As we see the market consolidating, demanding more value and vertical-oriented solutions, we felt Scott was the person that can deliver on these given both his previous large company System Integrator experience and his entrepreneurial success."
Yost was added to the Sogeti Phoenix team to better position the office for growth. The team has ambitions to double the unit in the next 2 years.
"The quality of people at Sogeti, on all levels, and the focus on leveraging technology to maximize profit and results was a driving factor in my decision to join Sogeti," shares Yost. "The Phoenix unit is a solid unit that has sustained itself during these difficult times. My vision for the unit is to become the Phoenix market leader in proactively driving business solutions that positively affect our clients' bottom lines."
About Sogeti USA:
Sogeti USA is a premier provider of information technology services to businesses and public-sector organizations. Operating in 24 U.S. locations, Sogeti's business model is built on providing customers with local accountability and vast delivery expertise. Sogeti is a leader in helping clients develop, implement and manage practical IT solutions to help run their business better. With over 40 years of experience, Sogeti offers a comprehensive portfolio of services including Enterprise Microsoft Solutions, Enterprise Solutions Consulting, High Tech Consulting, IBM and Open Solutions and Testing/Quality Assurance. For more, visit http://www.us.sogeti.com.
About Sogeti Group:
Sogeti is a leading provider of professional technology services, specializing in Application Management, Infrastructure Management, High-Tech Engineering and Testing. Working closely with its clients, Sogeti enables them to leverage technological innovation and achieve maximum results. Sogeti brings together more than 20,000 professionals in 14 countries and is present in over 200 locations in Europe, the US and India. Sogeti is a wholly-owned subsidiary of Cap Gemini S.A., listed on the Paris Stock Exchange. For more information please visit http://www.sogeti.com.
Contact:
Kelly Maroney
Sogeti USA
937-291-8190
http://www.us.sogeti.com
###