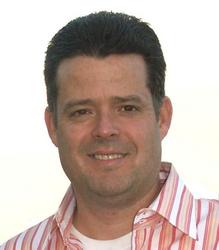 I am excited to be a part of Sogeti's strategy to provide clients with not only the highest quality technology expertise, but also with deep industry knowledge.
Dayton, OH (Vocus) March 11, 2010
Sogeti, a leading international provider of professional IT services, announced today that it has hired Todd Smith as the new Vice President of Retail to further the industry expertise that it provides to clients.
With over 19 years of business and IT experience, 16 of which have been specifically focused in the retail industry, Smith has a proven track record for working with C-level executives to effectively match IT solutions to best meet the unique business needs of retailers.
Now more than ever, effectively leveraging technology is critical for retailers. With the rapid growth of e-commerce and mobile applications, retailers today have a great opportunity to drive additional revenue, enhance their brand and better connect with customers to build stronger loyalty. By closely aligning technology with their overall business strategy, retailers are able to reach these goals in the most efficient manner. Mike Pleiman, Executive Vice President for Sogeti USA explains further, "Striking the right balance between containing costs and investing in new initiatives to increase top line growth is a common challenge facing many IT executives in the retail industry today."
Pleiman continues, "Smith's experience will allow us to provide our retail clients solutions and expertise to help them better compete in today's marketplace. We are thrilled to have him join Sogeti USA."
Smith will be based out of Florida, but will work with clients nationwide. "I am excited to be a part of Sogeti's strategy to provide clients with not only the highest quality technology expertise, but also with deep industry knowledge," says Smith. "With Sogeti's unique local touch—global reach business model, clients receive the perfect blend of personal attention with vast technology solutions to help them best meet their business goals."
Smith joining Sogeti further supports the company's business strategy to provide clients with solutions that are specifically tailored to meet the needs of companies in that industry. For example, Sogeti has specialized services for companies in the retail industry including collaboration and portal services, enterprise applications deployment and integration, digital marketing and web commerce, legacy modernization, testing, product lifecycle management and business intelligence.
Sogeti is currently focused on serving clients in five main industries:

Manufacturing, Retail and Distribution
Healthcare
Energy, Chemicals and Utilities
Financial Services
Public Sector
About Sogeti USA
Sogeti USA is a premier provider of information technology services to businesses and public-sector organizations. Operating in 23 U.S. locations, Sogeti's business model is built on providing customers with local accountability and vast delivery expertise. Sogeti is a leader in helping clients develop, implement and manage practical IT solutions to help run their business better. With over 40 years of experience, Sogeti offers a comprehensive portfolio of services including Enterprise Microsoft Solutions, Enterprise Solutions Consulting, High Tech Consulting, IBM and Open Solutions and Testing/Quality Assurance. For more, visit http://www.us.sogeti.com.
About Sogeti Group
Sogeti is a leading provider of professional technology services, specializing in Application Management, Infrastructure Management, High-Tech Engineering and Testing. Working closely with its clients, Sogeti enables them to leverage technological innovation and achieve maximum results. Sogeti brings together more than 20,000 professionals in 15 countries and is present in over 200 locations in Europe, the US and India. Sogeti is a wholly-owned subsidiary of Cap Gemini S.A., listed on the Paris Stock Exchange. For more information please visit http://www.sogeti.com.
###