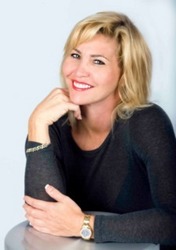 I love this line and it's perfect for Dallas
Dallas, TX (Vocus) September 7, 2010
Kelly Mitchell Fine Jewelry at Calame in Highland Park Village has been named a preferred Dallas retailer for SOHO designs.
"I love this line and it's perfect for Dallas" says Kelly Mitchell. "SOHO has created a unique display of enamel bangles, earrings, necklaces, and rings that mimic nature and the beautiful motifs of the African Safari. These pieces can be mixed and stacked creating a light impact or a big splash. The array can be as individual as the collector's imagination. " "We take pride in our artistic multidimensional enamel process and the individual unique pieces that we create" says Ceava Kats for SOHO. "We knew we wanted to be featured in the Highland Park community. We got to know Kelly Mitchell and determined that she and her affiliation with Calame Jewelers in Highland Park Village were a great choice for Dallas."
About SOHO
Founded in 1994, SOHO collection of fine enamel jewelry is the innovation and mastery in the age-old Etruscan art of enamel design. Handcrafted in Italy, SOHO's intricate bangles, earrings, necklaces, and rings bring modernity to the ancient art of enamel.
In the heart of Tuscany, where art is life, the age old art of enamel has been transformed into pure bright designs of contemporary elegance. SOHO is a multicultural collaboration of two generations of American, Italian, and Russian artists designing for America's woman. SOHO commits to excellence using only 18kt gold, fine diamonds and our own unique array of multidimensional enamel.
The SOHO evolution is one of construction, allowing each individual the palate with which to create one's own brilliance of presentation.
The SOHO design group presents to you the ancient art of enamel that has been transformed into bold yet comfortable dimensions that juxtapose the industrial, natural and artistic kingdoms.
About Kelly Mitchell
Kelly Mitchell has twenty four years of experience in the jewelry industry. She began her career working for a high-end jewelry designer in Los Angeles, traveling the country selling the designer's line of jewelry to the trade. Next she worked special event shows directly in jewelry stores, such as Bailey, Banks & Biddle, Helzburg and Marshal Fields. She then was responsible for the American operation of a South African Site Holder that specialized in working with clients who came to Africa on Safari. While in this role, Kelly provided highly personalized service by travelling the world to meet private clients to create custom designs or deliver requested pieces.
For the past 15 years Kelly has operated her own business providing custom design pieces and watches to private clients. Her clients continue to include members of the Safari community as well as senior executives, affluent couples, and young cosmopolitans that have all come to her through referral. Kelly is a member of the International Watch and Jewelry Guild (IWJG) and Rapaport Diamond Association.
Kelly Mitchell Fine Jewelry can now be found at Calame Jewelers. The store is located at 11 Highland Park Village.
http://www.kellymitchelljewelry.com
###