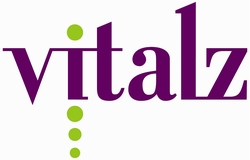 "Baptist Health is a recognized leader in healthcare technology, and we are excited that Vitalz was selected as its partner for portal technology, not only for providers, but also for patients," said David Weathers, president of Vitalz.
Tampa, FL (PRWEB) September 27, 2010
Tampa-based healthcare IT provider Vitalz today announced a partnership with Baptist Health in Jacksonville to provide a secure provider-to-provider portal between 13 Solantic Baptist Urgent Care centers and 40 Baptist Primary Care offices.
"Our vision is to create smooth integration between urgent care and any follow-up care that may be needed with a doctor or hospital," said Roland Garcia, senior vice president and chief information officer, Baptist Health. "We want our patients to have quick and easy access to the level of care they need, regardless of where they enter the health system."
To date, there are nearly 500 authorized users of the Vitalz Healthcare Platform. The secure provider-to-provider messaging platform was launched in April 2010 in support of the joint venture partnership between Baptist Health and Solantic walk-in urgent care centers in northeast Florida.
Vitalz has also been working with Baptist Health to design and deploy a robust patient portal, providing a new option for patients to store, access and use their health information via the secure Vitalz Healthcare Platform. The patient portal is expected to launch in October 2010 with Baptist Primary Care's new website, baptistprimarycare.net.
Baptist Health is included among 2010 InformationWeek 500 list of the nation's most innovative users of business technology, and completed a consolidated physical plant in 2009 with a state-of-the-art computing data center that uses new efficient "green" cooling and power technologies and design efficiencies.
Baptist Health also opened Baptist Medical Center South as a paperless hospital in 2005 - an accomplishment still studied in the hospital industry today. Two more Baptist hospitals - Baptist Medical Center Beaches and Baptist Medical Center Nassau - have since gone paperless; the two largest tertiary care hospitals - Baptist Medical Center Downtown and Wolfson Children's Hospital - will join them over the next 18 months.
About Vitalz
Founded in 2008 by an experienced group of technologists and medical professionals, Vitalz partners with healthcare providers to provide custom, cost-effective physician information technology software and services that connect information and deliver solutions to help them operate more efficiently and enhance patient care. The Vitalz Healthcare Platform utilizes the latest technological innovations to deliver the highest ROI and solve some of today's most pressing healthcare issues, including IT systems integration, physician workflows, physician referrals, business continuity and support, and patient safety. Vitalz technology complements existing EMR and other clinical systems by facilitating information sharing and secure messaging between disparate applications. It also enables health care providers to easily and quickly meet the HITECH meaningful use criteria while continuing to build long-term solutions. Please visit Vitalz for more information.
About Baptist Health
Baptist Health is a faith-based, mission-driven system comprised of Baptist Medical Center Downtown and Baptist Heart Hospital; Baptist Medical Center Beaches; Baptist Medical Center Nassau; Baptist Medical Center South; and Wolfson Children's Hospital - Jacksonville's only children's hospital. All Baptist Health hospitals, along with Baptist Home Health Care, have achieved Magnet™ status, an international quality designation that recognizes excellence in patient care. Baptist Health also includes cardiology and cardiovascular surgery services; a comprehensive cancer center; orthopaedic institute; women's resource center; neurosciences, including neurosurgery and two Joint Commission-certified stroke centers; a full range of psychology and psychiatry services; outpatient facilities; urgent care services and a network of primary care physicians' offices throughout Northeast Florida. Baptist Health is the official healthcare provider for the Jacksonville Jaguars. For more information, visit http://www.e-baptisthealth.com.
###