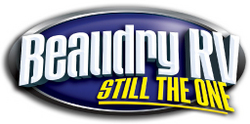 Every time we look towards the future, it keeps looking brighter
Tucson, AZ (Vocus) April 30, 2010
Solar panels have been popping up on RVs for years now. As environmental awareness increases, more RV sales are geared towards a younger generation interested in travel and interested in preserving the environment. In the past, the cost of solar panels has deterred many from investing in them, as the long-term financial savings has been minimal. Now, A researcher at UQAM, has come up with new technology that addresses these problems - for the first time in 20 years, according to Professor Benoît Marsan, there is an effective, low-cost solar cell, reports Ben Coxworth in his article 'Breakthrough in low-cost efficient solar cells.' The problem with the original solar panel was the cost of materials to make. It wasn't new technology driving up prices; it was the inclusion of platinum that provided most of the cost, not to mention the issue of passage of light, making the panels not as efficient as they could be.
To remedy the situation, platinum was replaced with cobalt sulphide, greatly reducing costs and creating a more efficient and stable panel. For the electrolyte, UQAM created a new liquid/gel that is transparent and non-corrosive, increasing the cell's output and stability, according to Coxworth.
While the new technology isn't available yet, the options are looking good. RV sales could benefit from having more environmentally friendly options for their customers. "Every time we look towards the future, it keeps looking brighter," says Scott Beaudry of Beaudry RV Company.
Beaudry RV Company is a leader in RV sales and has been in business since 1972. Beaudry RV Company is the largest RV dealer in the Southwest.
For more information on RV sales and Beaudry RV Company or current trends in the industry contact:
Scott Beaudry
Company: Beaudry RV Company
http://www.BeaudryRv.com
Phone: 520-239-5054
###