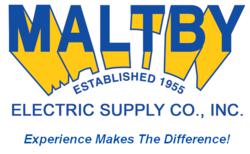 The NAED Congressional Fly-In included orientation, advocacy training and keynote speaker Senator Rand Paul, as well as a series of meetings with legislators that took place on Sept. 8
San Francisco, CA (PRWEB) October 08, 2011
John Maltby, president of San Francisco's Solar Supply Company, Maltby Electric Supply, participated in the National Association of Electrical Distributors Congressional Fly-In event on Sept. 7 in Washington, D.C. He attended the event with other delegates of California electrical distributor companies to meet with lawmakers and promote the electrical distribution industry.
"The NAED Congressional Fly-In included orientation, advocacy training and keynote speaker Senator Rand Paul, as well as a series of meetings with legislators that took place on Sept. 8," said Rodney Jason of Maltby Electric Supply.
Bay Area electric supply products are one of the greatest demands and needs in the technology sector. Companies need to be aware of the regulations of the state and to consider their impact on business, which is why Maltby's President John Maltby attended the NAED event on Capitol Hill. Participants had a meeting with nearly 100 lawmakers and legislative staff to discuss some of the major topics affecting the electrical industry with their senators and representatives. The issues that were discussed included electric vehicles, energy tax incentives, the estate tax, LIFO and federal regulations.
For more information about Maltby Electric Supply, call 415-529-4447 or visit http://www.maltbyelectric.com.
About Maltby Electric Supply
Maltby Electric prides itself on providing exceptional customer service and project management. As one of the San Francisco Bay Area's leading Electrical Supply Companies, customers can rely on its experience in delivering the highest quality San Francisco Square D electrical supply and solar supply products available including LED, solar, control devices, distribution equipment and transformers. As the world grows more energy efficient, the need for high quality electrical supplies will become more important. For any electrical supply needs, contact Maltby Electric.
###