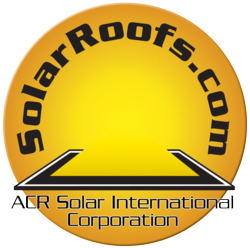 You make the best solar water heating system in the country and your service and support are excellent
Carmichael, CA (PRWEB) November 17, 2012
Typical solar water heating systems on the islands use an unattractive heavy tank on the roof with collectors below and are called passive "Thermosyphon" systems. The higher performing active solar water heating systems use a tank that is usually on the ground level and a small pump to move water through the collectors to collect solar energy and deposit it in the tank. For water heating, these systems are far smaller and much more cost effective than solar electric "PV" systems.
Active systems tended to cost quite a bit more so they have not been used as much on the islands. This has changed with the introduction of the low cost "Skyline" solar collectors and systems which are price competitive with thermosyphon systems but offer many advantages over them including low roof loading. In net effect the Skyline systems are passive because they use a solar electric (PV) panel to power a small electronic pump so the systems are 100% "run by the Sun." "You make the best solar water heating system in the country and your service and support are excellent," says Mike and Manny from St. Croix.
ACR Solar International is very supportive of economic development on the islands and welcomes collaboration and Dealers. These solar water heating products are very easy to ship and install and contribute to energy independence, reduction of pollution as well as improved sanitation and lifestyle.
About ACR Solar International Corp:
ACR Solar International Corp. is an established manufacturer that is famous for its light weight and attractive solar hot water collectors. It was founded in 1997 by Al Rich, a solar industry leader with 33 years of solar water heating experience and 4 US Solar Patents. The Website, http://www.SolarRoofs.com is one of the oldest and most complete solar water heating Websites and offers a wide range of information and useful data on solar water heating.
For more information, visit http://www.SolarRoofs.com or call 916-481-7200 or 916-612-8418.