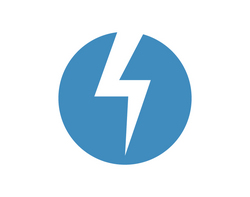 Nexamp is pleased to have partnered with Roxolar because Nexamp is confident that Roxolar will deliver a superior experience to solar customers that want clear and relevant information from pre-qualified installers
Cambridge, MA (PRWEB) July 14, 2009
Roxolar has developed a web-based application that helps solar buyers get highly accurate estimates of how much energy they can capture by installing photovoltaic panels at their property and how it can help them save in energy costs. If interested, they will receive quotes/bids from multiple solar installers servicing their area. They choose the winner and avoid multiple unsolicited calls and visits. Roxolar provides solar installers with high quality prospects because prospects are well prepared with the analysis provided. Additionally, these prospects are easy to convert into solar buyers because they are expecting a call from the installer they selected. Roxolar does the pre-selling for solar installers, streamlines their sales process, and saves them time so they can focus on serving better the customers they have, and do get through Roxolar.
Using Roxolar's very intuitive and user friendly online solar assessment application, interested solar buyers simply enter their property address and draw an outline of solar panels on a real life Google-provided satellite image of their home. The only critical information required is their current monthly electricity bill. Based on the location and the roof size, Roxolar uses its extensive database and algorithms to analyze the solar potential at that property and how it can help offset the buyer's utility costs. Other critical pieces of the analysis include options for solar power purchase and system purchase, projected reductions of carbon emissions and, how much going solar can increase the market value of the subject property.
The real game changer is the open bid marketplace. It enables local solar installers to submit bids for a prospect's solar installation project. The customer can easily compare competing quotes from various local installers and read reviews which measure the performance of participating installers as rated by other customers. They choose the solar installer they want to work with and avoid multiple phone calls and visits from several installers.
"Nexamp is pleased to have partnered with Roxolar because Nexamp is confident that Roxolar will deliver a superior experience to solar customers that want clear and relevant information from pre-qualified installers," said Jonathan Abe, VP Business Development at Nexamp.
By matching the selected solar professional with a warm, high quality and well prepared potential solar buyer that has chosen them, Roxolar intends to help them grow their solar business and simplify their sales process. Even the best sales person prefers a prospect who's expecting her call, and Roxolar provides such leads to the sales departments of solar businesses. In addition, solar professionals will be able to attract non-traditional buyers to their service and rapidly open new markets.
About Roxolar, Inc:
Roxolar is a little company with big dreams based in Boston - one of the greatest cities in the world. Roxolar offers a free online and real-time service that helps consumers find out if their property is suitable for solar energy. The company is changing the game for the solar buyers by connecting them with multiple project quote offers, helping them compare options and select the best local installer for their individual needs.
###