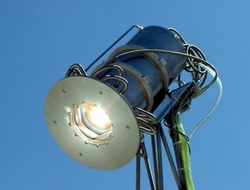 Saskatoon, SK (PRWEB) July 21, 2009
A CTV News story recently highlighted the global interest in SHEC Energy's ultra-high efficiency solar thermal power technology. After years of intensive research and development, SHEC Energy is ready to commercialize its patented technology to deliver large-scale renewable solar power.
SHEC Energy has participated in trade missions sponsored by the Canadian Export Development Corporation, United States Department of Energy, the US Department of Commerce and the Saskatchewan Trade and Export partnership resulting in a number initiatives for energy projects in Mexico, the United States, India, Africa, Europe and the Middle East.
SHEC is also garnering interest for its technology from the Mediterranean region, South America, Latin America and the Asia Pacific regions.
The video of the CTV News story can be seen at SHEC Energy Video
SHEC Energy Technology
SHEC Energy's solar thermal technology can be applied to power generation in the range of 25KW up to the GW range.
The Achilles heel of renewable energy is its intermittent production. This very much limits the opportunity for grid connect since electricity cannot be economically stored. SHEC's high temperature storage technology allows the thermal energy of the sun to be stored so it can produce electricity when the sun is not shining. This enables SHEC's technology to provide base-load power.
About SHEC Energy Corporation
SHEC Energy was formed in 1996 with the mandate of producing hydrogen renewably and cost competitively with fossil fuels. This technology has been adopted for solar thermal power generation. SHEC Energy's hydrogen history has provided a technological lead for power generation since high efficiency; high temperature solar technology was developed for the process. SHEC Energy has developed advanced, highly efficient solar technologies and manufacturing technologies to achieve this goal.
Solar energy was the logical renewable source because it is abundant with about 6,000 times more energy bombarding the Earth than all of humanity's energy requirements. It also has a lifespan of billions of years.
SHEC's technology is not only applicable for power generation, but can also co-generate hot water, chilled water and desalinated water simultaneously with little additional cost. The technology can also be applied to thermal chemical processes such as alternative fuel production.
###