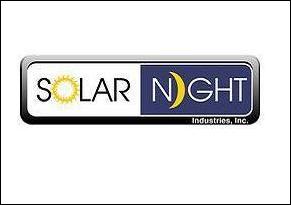 We are very excited by the opportunity to collaborate with Solar Night Industries on the first in a series of solar training programs
Saint Louis, MO (PRWEB) January 5, 2007
Solar Night Industries (OTC: SLND.PK) in partnership with the Better Choice Group, have announced the first in a series of Solar Installation Training Programs to be held January 9th and 10th, 2007 in Baltimore, Maryland. The two day on-site training course, "Connecting to the Grid" will be led by top instructors and solar installers in the industry and will educate attendees on trade skills necessary to accelerate commercialization of modern energy. Solar Night Industries and Better Choice Group expect attendees to be educated on a broad spectrum of solar installation best methods and business practices necessary to grow their business.
SNI President Jason Loyet pointed out that the first in a series of 2 day training events has identified a major agenda primed for solar energy growth, "Connecting to the Grid". "The rapidly emerging solar industry is at a point where the next generation of best in class solar installers must be trained and empowered to meet the upcoming needs of a Nation that is adopting modern energy methods. Solar Night Industries is dedicated to continuing to standardize this fragmented industry through collaboration, training, best in class product packages, and supporting a new generation of certified solar installers. We are confident that this first training conference will address major issues that installers face each day. This 2 day conference is first in a series of collaborations in which installers will be educated on best practices to accelerate their business."
"We are very excited by the opportunity to collaborate with Solar Night Industries on the first in a series of solar training programs," stated Dr. George Evans, CRM Certified Professional and CEO of the Better Choice Group. "We teamed up with Solar Night Industries based on several key sets of criteria - SNI has an enormous product base, they have forward thinking management, and our two companies have developed a strong commitment to empowering a next generation of solar installers. At the same time, through our affiliations with institutions of higher learning, we will provide our course attendees with research and training on the cutting edge of solar technology applications."
More information and enrollment information for the event on January 9th and 10th, 2007 can be found by visiting: http://www.solarnightindustries.com/planninganddesigninggridconnectedsystems
About Solar Night Industries, Inc.
Solar Night Industries, Inc., based in St. Louis, Missouri (USA), is a global manufacturer and distributor of innovative solar products. The company was founded by technology, manufacturing, and sales executives with extensive industry experience and proven track records of success. The company has operations in St. Louis, Missouri and Sarasota, Florida, with affiliate offices in Mainland China. The company is developing products for business, government, and agriculture markets. For more information, please visit http://www.SolarNightIndustries.com.
Safe Harbor Statement
This press release contains forward-looking statements, which are made in reliance upon the "Safe Harbor" provisions of the Private Securities Litigation Reform Act of 1995. Actual results could differ materially from the statements expressed or implied herein due to a variety of factors including, but not limited to: the development of Solar Night Industries' solar cell technology and solar solutions ability to secure additional financing, the successful marketing and distribution of Solar Night Industries' products market acceptance of Solar Night Industries' products and technology, competition and timing of projects and trends in the solar industry, as well as other factors. The forward looking statements contained herein are made only as of the date of this press release, and Solar Night Industries undertakes no obligation to publicly update such forward looking statements to reflect subsequent events or circumstances.
For more information: Solar Night Industries, Inc., Jason Loyet, President, 314-922-0154
###