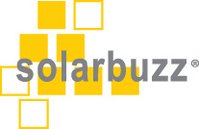 The growth in demand is a response to major cuts in price levels afforded by lower manufacturing costs. As a result, module and inverter supply is just barely keeping up with demand.
San Francisco, California (Vocus) June 30, 2010
Global photovoltaic demand continues to soar in 2010 and is currently projected to double over the rate of installations last year, according to Solarbuzz®, an international solar energy market research and consulting company. In the latest edition of the Solarbuzz® QUARTERLY Report, Solarbuzz has raised its 2010 market size to 15.2 GW, which compares with a revised 7.5 GW in 2009. Specifically, the last three quarters of 2010 are projected to generate 12.7 GW, driven by strong growth across Europe, but also in the United States, Japan, China and a range of smaller start-up markets.
German market demand incorporates substantial volatility in Q/Q performance during 2010. This takes into account the uncertainty of policy adjustments in Germany that are planned for July 2010 and also January 2011. A 2010 market size of 8 GW in Germany is now in prospect, even taking account of a drop off in demand in Q3'10.
"Despite much uncertainty over policy outcomes, a challenging economic environment and inverter supply, the PV industry is once again demonstrating that consumers respond to supportive government policies," said Craig Stevens, President of Solarbuzz. "The growth in demand is a response to major cuts in price levels afforded by lower manufacturing costs. As a result, module and inverter supply is just barely keeping up with demand."
Preliminary data on global industry revenues shows a drop of 40% to just over $12 billion in Q1'10, which was nearly four times the level one year earlier (Figure 1).
Selected price rises late in Q2'10 have been seen from some Chinese manufacturers supplying to Europe. These moves helped to partially offset the decline in the euro over Q2'10. Within the PV chain, wafer prices have tightened in both euro and US dollar terms, while cell prices have tightened in euro terms only over the past six months.
The Solarbuzz QUARTERLY also includes these highlights:

Estimated upstream inventory days remain flat from end Q1'10 to end Q2'10; whereas downstream days fall to one-third of their end Q1'10 level.
In Q1'10, there was a sharp rise in cell capacity utilization, with many of the market leaders in practice working at full capacity during the second quarter.
Among the leading cell manufacturers, Sharp took a clear #1 global position in Q1'10, measured on total revenues. In a close #2 and #3 position were Suntech Power and First Solar. First Solar also retained first place in MW production terms.
Asian manufacturers exhibit steady Q/Q gross margin improvements, a testimony to their success at bringing down unit costs.
The latest data-driven Solarbuzz QUARTERLY Report brings together industry production, shipment, inventory, market demand and price picture. This is supplemented by corporate data for leading company quarterly cell production and company data through the PV chain on financial indicators. For more information or to order Solarbuzz regional reports, contact us at our nine global locations, email us at admin(at)solarbuzz(dot)com, or call 1 415 928 9743.
About Solarbuzz
Solarbuzz, part of The NPD Group, is a globally recognized market research-based business focused on the solar energy and photovoltaic industries since 2001. Solarbuzz clients include many of the largest global PV manufacturers, together with major investment banks, equipment manufacturers, materials suppliers, hedge fund companies, a wide range of other multi-nationals considering participation in this industry, and the largest PV system integrators. Solarbuzz offers a wide-array of reports, including Marketbuzz®, an annual global PV industry report, and Solarbuzz QUARTERLY, which provides historical and forecast data on the global PV supply chain. The company's research also provides annual Downstream PV Market Reports by region for the European, Asia Pacific and US markets. In addition, Solarbuzz.com is a recognized and respected online resource for the solar industry. For more information, visit http://www.solarbuzz.com
About The NPD Group, Inc.
The NPD Group is the leading provider of reliable and comprehensive consumer and retail information for a wide range of industries. Today, more than 1,800 manufacturers, retailers, and service companies rely on NPD to help them drive critical business decisions at the global, national, and local market levels. NPD helps our clients to identify new business opportunities and guide product development, marketing, sales, merchandising, and other functions. Information is available for the following industry sectors: automotive, beauty, commercial technology, consumer technology, entertainment, fashion, food and beverage, foodservice, home, office supplies, software, sports, toys, and wireless. For more information, contact us or visit http://www.npd.com and http://www.npdgroupblog.com. Follow us on Twitter at @npdtech and @npdgroup.
Solarbuzz and Marketbuzz are registered trademarks of The NPD Group.
Media Contact:
Stacey Voorhees-Harmon
SAVVY Public Relations
925-336-9592
stacey(at)savvypublicrelations(dot)net
# # #