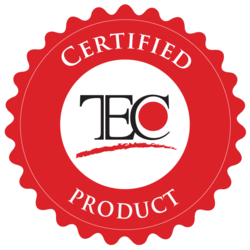 Solarsoft iVP demonstrates a high level of support for all major functional areas, from sales and purchasing to manufacturing and financials
Toronto, Ontario (PRWEB) April 17, 2012
Solarsoft Business Systems, a leading provider of enterprise software and IT services to manufacturers worldwide, is pleased to announce that Solarsoft's enterprise resource planning (ERP) system for discrete manufacturing, Solarsoft iVP, is certified for online evaluation in Technology Evaluation Centers' (TEC) ERP Evaluation Center.
Technology Evaluation Centers (TEC) helps private- and public-sector organizations choose the best enterprise software solutions for their unique business needs—quickly, impartially, and cost-effectively. TEC Certification verifies that Solarsoft iVP supports industry-specific standard business processes chosen by TEC analysts, and that TEC analysts have reviewed Solarsoft iVP RFI data against known benchmarks.
Solarsoft iVP is designed for single-plant to enterprise-level discrete manufacturers in plastics and rubber, stamping and forge, automotive supply chains, and general manufacturing. Solarsoft iVP is positioned as "dominant" in the TEC Focus Indicator for Financials, Manufacturing Management, Inventory Management, Purchasing Management, Quality Management, and Sales Management functional modules.
"Solarsoft iVP demonstrates a high level of support for all major functional areas, from sales and purchasing to manufacturing and financials," says TEC Research Analyst Aleksey Osintsev. "The Solarsoft iVP system may be a reasonable and prudent option for manufacturers operating in iVP's sweet spot, and that require a modern ERP system that is stable, easy to use, and easy to maintain, while costing less than more cumbersome tier-one applications."
About Solarsoft Business Systems
Solarsoft provides modern enterprise software and IT services to manufacturers, distributors and wholesale businesses in North America, Europe and Asia. The company has grown organically and through acquisition since 1986 and has worldwide revenues of US$100 million. Solarsoft employs more than 400 professionals providing local support across 16 time zones. More than 2,000 companies rely on Solarsoft to bring clarity and efficiency to their daily operations. For more information please visit http://www.solarsoft.com.
###