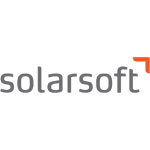 We found that the functionality of Tropos gives us the best opportunity to make our day-to-day lives easier and improve our efficiency and customer service
Toronto, ON (PRWEB) May 01, 2012
Solarsoft Business Systems, a leading provider of enterprise software and IT services to manufacturers worldwide, announced today that Solarsoft's process manufacturing ERP system, Solarsoft Tropos, has been selected by Always Bagels, a New York-based leading specialty wholesaler of old-fashioned boiled bagels.
With state-of-the-art facilities in New York and Pennsylvania, Always Bagels generates large volumes of premium quality bagels and bagel products. To support the growth of the business, Always Bagels sought to replace its spreadsheet-based systems with software designed specifically for process manufacturing operations and featured Spanish language support.
Solarsoft Tropos will provide immediate benefits to Always Bagels, including the elimination of manual data entry and reporting, which will improve the accuracy and availability of information. The integration of Solarsoft Tropos will help improve customer service, information processing, stock accuracy, and production cost and yield tracking. The Tropos system also delivers real-time field-to-fork traceability and an integrated quality-testing module.
"We have cutting-edge processing equipment, but we were still using old fashioned pen-and-paper methods to run the business," says Anthony Pariti, Vice President of Always Bagels. "After a thorough evaluation of our options, we found that the functionality of Tropos gives us the best opportunity to make our day-to-day lives easier and improve our efficiency and customer service. We look forward to working with Solarsoft to continue our success as the top choice for high quality premium bagels."
Solarsoft Tropos delivers integrated management by automating activities and access to information across sales, inventory, scheduling, manufacturing, quality control, materials traceability, regulatory compliance, customer service and finance.
About Always Bagels Inc.
For Always Bagels it began in 1985 with one retail bakery in Port Jefferson, NY. Family owned and operated for over 25 years Always Bagels' commitment to excellence has allowed the company to provide its customers with the finest boiled bagels possible. Today Always Bagels has two state-of-the-art production facilities with a combined 92,000 square feet. New signature and specialty items as well as custom formulations are constantly being developed for continuous customer satisfaction. For more information please visit http://www.alwaysbagels.com.
About Solarsoft Business Systems
Solarsoft provides modern enterprise software and IT services to manufacturers, distributors and wholesale businesses in North America, Europe and Asia. The company has grown organically and through acquisition since 1986 and has worldwide revenues of US$100 million. Solarsoft employs more than 400 professionals providing local support across 16 time zones. More than 2,000 companies rely on Solarsoft to bring clarity and efficiency to their daily operations. For more information please visit http://www.solarsoft.com.