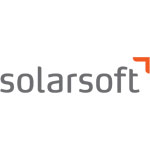 We live and breathe TPM, and Solarsoft Informance supports our drive for operational excellence.
Chicago, IL (PRWEB) September 06, 2011
Solarsoft Business Systems, a leading provider of enterprise software and IT services to manufacturers worldwide, announced today that Unilever, one of the world's leading suppliers of fast moving consumer goods, has expanded its use of Informance manufacturing intelligence solutions by Solarsoft to all Unilever manufacturing sites in the Americas.
Unilever's manufacturing excellence team (MET) decided to engage Solarsoft in all its manufacturing facilities in the Americas in order to accelerate, enhance and sustain the company's TPM (Total Productive Maintenance) program. Unilever, with a portfolio spanning some of the world's best known and most loved brands, has just started the widespread implementation of Solarsoft's Informance Solution, with plans to complete the 35-plant, 13-country roll-out this year. Prior to this comprehensive project, Unilever had already gained momentum in operations excellence with Informance in ten ice cream manufacturing sites in North America.
"We live and breathe TPM, and Solarsoft Informance supports our drive for operational excellence," said Manoel Davila, Director of MET for Unilever. "Given the positive results achieved by our ice cream team when they added real-time actionable insight, we decided to roll out the Solarsoft Informance system to all the sites we support."
According to Andy Amalfitano, General Manager of Solarsoft's Manufacturing Execution and Intelligence Division, "When the entire workforce is as deeply committed to manufacturing excellence as the Unilever team is, putting real-time information in their hands enables them to make a positive impact with every product they produce every day. Everyone, from the line workers all the way to senior management has what they need to spot and fix problems that affect performance."
About Solarsoft Business Systems
Solarsoft provides modern enterprise software and IT services to manufacturers, distributors and wholesale businesses in North America, Europe and Asia. The company has grown organically and through acquisition since 1986 and has worldwide revenues of US $100 million. Solarsoft employs more than 400 professionals providing local support across 16 time zones. More than 2,000 companies rely on Solarsoft to bring clarity and efficiency to their daily operations. For more information please visit http://www.solarsoft.com.
###