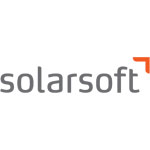 We like the ability to take a job from a press to a different press, and see what possible costs we take on by doing that
Cincinnati, OH (PRWEB) May 16, 2012
Solarsoft Business Systems, a leading provider of enterprise software and IT services to manufacturers worldwide, is pleased to announce that Solarsoft's Advanced Planning & Scheduling software has been selected by Zumbiel Packaging to improve scheduling functionality and efficiency for its paperboard packaging operation.
Zumbiel Packaging's existing spreadsheet-based scheduling required schedule updates to be entered manually, and provided limited visibility of how a jobs flow through the plant.
"With our current scheduling system, our schedulers and planners spend much of their day doing clerical tasks, opposed to looking at what's in the queue, identifying priorities and the delays that can affect everything else," says Todd Bello, Director, Supply Chain Operations for Zumbiel Packaging. "We want our schedulers and planners to be able to focus on finding the best way to schedule the facility to meet customer demand."
While evaluating options, Solarsoft's ease of use impressed Zumbiel Packaging. "Solarsoft makes it easy to take a job, load it onto the schedule, move it around via drag and drop, and see how the changes cascade down," says Bello. "We like the ability to take a job from a press to a different press, and see what possible costs we take on by doing that."
"Solarsoft also tracks everything from board and plates to customer approvals and identifies anything that might prevent us from going to press. Solarsoft really streamlines the process for us."
Solarsoft's Advanced Planning & Scheduling software will integrate with the existing business system at Zumbiel Packaging. "We like that Solarsoft can communicate with our current business system and push and pull the data."
About Zumbiel Packaging
Zumbiel Packaging is one of the largest privately owned and operated paperboard packaging companies in the U.S. Founded in 1843, Zumbiel provides a wide range of innovative paperboard packaging solutions to the beverage, pharmaceutical and consumer markets. For more information please visit http://www.zumbiel.com.
About Solarsoft Business Systems
Solarsoft provides modern enterprise software and IT services to manufacturers, distributors and wholesale businesses worldwide. The company has grown organically and through acquisition since 1986 and has worldwide revenues of US$100 million. Solarsoft employs more than 400 professionals providing local support across 16 time zones. More than 2,000 companies rely on Solarsoft to bring clarity and efficiency to their daily operations. For more information please visit http://www.solarsoft.com.