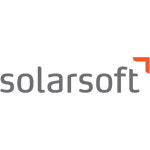 Out of all the companies and systems we researched, we found that Solarsoft definitely came out on top in terms of functionality
Chicago, Illinois (PRWEB) June 06, 2012
Solarsoft Business Systems, a leading provider of enterprise software and IT services to manufacturers worldwide, announced today that Solarsoft's ERP system for process manufacturers, Tropos, has been selected by LaRue Coffee Roasterie of Omaha, Nebraska.
LaRue Coffee was determined to implement a modern ERP system that could support the growth of its business. "We were using spreadsheets for inventory tracking and production scheduling purposes," says Travis O'Gorman, President of LaRue Coffee Roasterie. "We were spending a lot of hours to manually enter data, so there was always the risk of clerical errors. We were also using QuickBooks for financials. We've simply outgrown the spreadsheets and QuickBooks environment and want to move to a real-time, integrated system."
Solarsoft Tropos will help LaRue Coffee simplify its complex day-to-day tasks with precise control over sales, inventory, production scheduling, manufacturing, materials traceability and financials. "We were particularly impressed with the traceability portion of the system, and how it communicates with hand-held scanners," says O'Gorman. "The additional levels of information now available will be an excellent resource for our customers."
"Out of all the companies and systems we researched, we found that Solarsoft definitely came out on top in terms of functionality, like reporting and traceability, and for its management dashboards. We're really excited to partner with Solarsoft and we have big plans for Tropos."
About LaRue Coffee Roasterie
LaRue prides itself on quality products. LaRue coffees are roasted daily at its local facility to exact blend and roast specifications ensuring consistent quality and freshness. LaRue supplies gourmet, flavored, espresso and custom roast coffees, as well as a full line of hot drinks, cider, soup, and cappuccinos and lattes. LaRue services convenience stores, restaurants, institutions and business offices in 11 states and ships nationwide from its 30,000 foot warehouse facility. For more information please visit http://www.laruecoffee.com.
About Solarsoft Business Systems
Solarsoft provides modern enterprise software and IT services to manufacturers, distributors and wholesale businesses in North America, Europe and Asia. The company has grown organically and through acquisition since 1986 and has worldwide revenues of US$100 million. Solarsoft employs more than 400 professionals providing local support across 16 time zones. More than 2,000 companies rely on Solarsoft to bring clarity and efficiency to their daily operations. For more information please visit http://www.solarsoft.com.