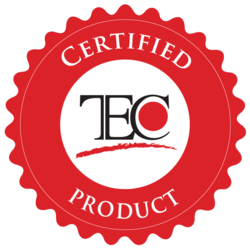 As the certification report shows, the software outperforms its industry rivals, including large and well-known tier-one and tier-two vendors
Toronto, Ontario (PRWEB) July 31, 2012
Solarsoft Business Systems, a leading provider of enterprise software and IT services to manufacturers worldwide, is pleased to announce that Solarsoft's enterprise resource planning system (ERP) for process manufacturing, Solarsoft Tropos, has been certified by Technology Evaluation Centers' (TEC) ERP Evaluation Center.
Technology Evaluation Centers (TEC) helps private- and public-sector organizations choose the best enterprise software solutions for their unique business needs-quickly, impartially, and cost-effectively. TEC Certification verifies that Solarsoft Tropos supports industry-specific standard business processes chosen by TEC analysts, and that TEC analysts have reviewed Tropos RFI data against known benchmarks.
Solarsoft Tropos is an ERP system for medium-sized process manufacturers to connect processes throughout the business. A wide variety of food and beverage processors, pharmaceutical, health care, cosmetics, and mills and metal processing businesses, distributors of recipe-based products, as well as businesses with both process and discrete manufacturing requirements can use the system for managing everyday activities.
Tropos was built from the ground up for process manufacturing, unlike competitive products that were originally designed for discrete manufacturing and then modified for process manufacturing.
The capabilities of Solarsoft Tropos were confirmed during TEC certification sessions and Tropos was certified in TEC's ERP for mixed-mode manufacturing model. Besides specializing in batch manufacturing of recipe-based products, Tropos can also be differentiated from its competitors as:
-capable of providing many process manufacturing-related standard functions, such as attribute processing, catch weight, and multiple packaging configurations
-naturally supporting by- and co-products along with accurate costing
-easily integrated with third-party applications and with factory devices and machines
-offering embedded quality control capabilities within the entire application
-providing total item and components traceability.
"Solarsoft's Tropos software is a strong competitor in the ERP for mixed-mode manufacturing space, and this was clearly evident during the certification process," stated TEC Research Analyst Aleksey Osintsev. "As the certification report shows, the software outperforms its industry rivals, including large and well-known tier-one and tier-two vendors, in the functional areas of human resource management, process manufacturing management, inventory management, and quality management."
"Its broad functionality, easy-to-understand and work with system design, and user-friendly interface along with its focus on compliance and traceability make Solarsoft Tropos ERP a very competitive enterprise software for the targeted business size and industry."
"Although Solarsoft Tropos focuses on manufacturing and distribution activities, its financials and human resources functionality are supported via built-in integration with Solarsoft partners' solutions Coda Financials from UNIT4 and human resource management and payroll solutions from Mitrefinch Ltd. Both products perform very well in their areas and represent a best-of-breed approach to delivering the required functionality."
About Solarsoft Business Systems
Solarsoft provides modern enterprise software and IT services to manufacturers, distributors and wholesale businesses worldwide. The company has grown organically and through acquisition since 1986 and has worldwide revenues of US$100 million. Solarsoft employs more than 400 professionals providing local support across 16 time zones. More than 2,000 companies rely on Solarsoft to bring clarity and efficiency to their daily operations. For more information please visit http://www.solarsoft.com.