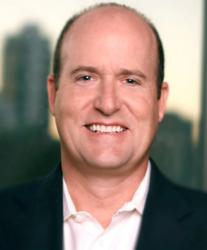 We've launched 4GLosAngeles.com & 4GHiring.com to meet the demand for customer acquisition and 4G speeds in California.
Los Angeles, CA (PRWEB) February 19, 2013
Launching in September of 2012 in Seattle, Solavei™ has quickly grown to over 130,000 customers and has paid out over $5 Million to members for referrals since launching.
This fact coupled with the intuitive insight of Mobile Group Founder and Direct Sales Expert Michael D. Butler announces the launch of new Websites 4GLosAngeles.com and 4GHiring.com to facilitate hiring initiative and bring more independent sales contractors with experience in direct sales and with social networks to California.
As an Independent Solavei™ Social Member offering Solavei™ a social networking and commerce platform that enables users to connect, share and capitalize on the power of social networks. Solavei's mission is to make commerce less expensive by empowering individuals to earn income on the products and services they enjoy and use every day. Solavei™ pays its members to refer 4G Unlimited Voice, Text, and Data for $49 per month.
Mr. Butler says, "the opportunity in California couldn't be bigger. We can now bring on a sales contractor in Los Angeles that can quickly benefit from a growing, viral network of referrals in all 50 states." Butler went on to say, "It's really the 'perfect storm' Social Media has come of age, the Internet is more interactive, the economy is hurting many families and Solavei™ is making commerce affordable.
Solavei's initial product offering is 4G unlimited talk, text, and data with no contract for $49 a month for the iphone, Android and the new Blackberry Z10. It operates as a MVNO through a strategic partnership with T-Mobile USA. Solavei is led by former Fortune 100 telecom and retail executives and advisors.
Applicants seeking an interview can send an email to Michael(at)Oklahoma4G(dot)com and put 'Interview' in subject line and can attach a resume if desired.
About Michael D. Butler
Michael D. Butler is a Serial Entrepreneur who found Direct Sales as a single dad of 4 boys in 2005, he quickly sold his company that year and began networking full-time and is recognized as a top earner in the industry. Michael speaks nationally on Social Media trends and personal branding. Michael D. Butler is an Independent Solavei Social Member, not an employee or agent of Solavei.
About Solavei™
Solavei™ is a social networking and commerce platform that enables users to connect, share and capitalize on the power of social networks. Solavei's mission is to make commerce less expensive by empowering individuals to earn income on the products and services they enjoy and use every day. Solavei™ pays its members to refer 4G Unlimited Voice, Text, and Data