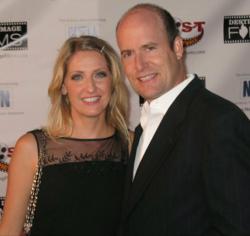 Tulsa, OK (PRWEB) September 02, 2012
According to the US Census Bureau, "There were an estimated 48.4 million Hispanics in the United States in 2009 making people of Hispanic origin the nation's largest ethnic or race minority. Hispanics constituted 16 percent of the nation's total population. In addition, there are approximately 4 million residents of Puerto Rico, a Carribbean U.S. territory."
Solavei™ is a social networking and commerce platform that enables users to connect, share and capitalize on the power of social networks. Solavei's mission is to make commerce less expensive by empowering individuals to earn income on the products and services they enjoy and use every day.
Solavei's initial product offering is affordable, no contract, unlimited text, voice and data services
throughout the United States. It operates as a MVNO through a strategic partnership with T-Mobile USA. Solavei is led by former Fortune 100 telecom and retail executives and advisors.
Solavei™ the Company will officially launch September 21 says Michael D. Butler, Tulsa OK, Founder of the Solavei™ DREAM TEAM, a rapidly growing team using Online Marketing Systems to market phones and find marketing pioneers online.
For more information on the Solavei™ DREAM TEAM
To interview for a spot on the DREAM TEAM visitors can inquire at M3nM.com