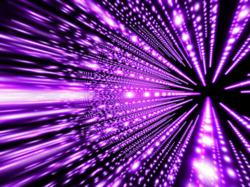 Port Byron, Illinois (PRWEB) May 06, 2011
Sandstrom Coating Technologies has announced that it will be holding a hands-on workshop for those application shops that apply Solid Film Lubricants. The workshop is to take place on July 19, 2011 at the Sandstrom location, 224 Main Street, Port Byron IL. It will be a full day event, from 8:30 to 3:30, including lunch. The cost is $100 per attendee; there is no charge for Sandstrom Accredited Application Shop associates. Special rates have been arranged by Sandstrom with the Holiday Inn Express in LeClaire, IA for those that come long distances.
An itinerary of the workshop is as follows:
Basics of Product Selection

Substrate issues. Mil-Spec application appendix versus alternate methods
Cure Types
Performance needs. Lubrication, Corrosion Protection, Chemical Resistance, Atmospheric Conditions, Temperature Fluctuation Resistance
Surface Preparation and Pretreatments. Blasting media, Preparation methods (shot blast, tumbling, chemical) Surface profile and base coatings - Presented by Special Guest Joe Menke, CIV USA AMC
Application Equipment

Conventional siphon feed, HVLP, Pressure feed
Product modification for various applications
Dip and Dip/Spin Applications, (Benefits and Challenges.)
Product Testing

Test Coupons versus end items
Film thickness
Chemical resistance
Corrosion resistance
Wear Life versus Load Carry
Rework

Examples of failures based on preparation issues, poor application techniques or poor product handling/storage.
Stripping a Solid Film Lubricant
Sandstrom prides itself on being a leader in the industry and providing quality service and products to all of their clients. By holding periodic workshops with applicators they can continue to hold their market leader position and ensure that the best quality is always realized in the use of their products.
About the Company
Sandstrom was established in 1946 and is still a privately held company today. The company specializes in manufacturing coatings for weapons, autos, signs, flooring, plastic tubes and sheets as well as Toll Production. They were originally founded as a paint manufacturer but later became involved various other industrial coatings as well as new types of dry film lubricants. They pride themselves on being innovative leaders in providing quality coatings for several industries including agriculture, aerospace and OEM coatings. Sandstrom holds several affiliations such as the Quad-Cities Chamber of Commerce and the American Coatings Associations. They have been an established ISO and AS company since 1999. For more information visit their website http://www.sandstromproducts.com or contact Mark Lousberg at mark(at)sandstromproducts(dot)com 800-747-1084.
# # #