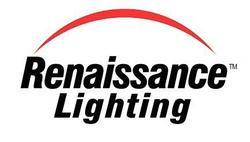 Our goal is to be the dominant player in the solid-state lighting space, especially where high-end down lighting is involved
Herndon, VA (Vocus) March 11, 2008
Renaissance Lighting, a pioneering innovator of solid-state LED architectural lighting, has named Robert T. McCulley, 45, vice president and new head of the company's global sales organization. The announcement, by CEO Barry Weinbaum, is an integral part of Renaissance Lighting's repositioning efforts toward a major transformation of the lighting industry.
McCulley, a 24-year veteran of the lighting industry, most recently was director of sales at Color Kinetics, responsible for expanding that company's business across the western United States and Canada, as well as in Central and South America. Prior to that, McCulley held senior sales positions in Texas, for Atlanta, GA-based E. Sam Jones, and American Light in Austin.
"Our goal is to be the dominant player in the solid-state lighting space, especially where high-end down lighting is involved," said Weinbaum. "Rob McCulley brings to his new position a level of experience, business savvy, raw energy and importantly, a track record of sales success and customer satisfaction. With his leadership on the sales side of the business we can effectively address our repositioning mandate of expanding the company's footprint, rapidly growing our customer base and revenues, and increasing shareholder value. We are continuing to put the pieces in place."
Renaissance Lighting's patented lighting systems are preferred by architects and space designers using a technique which blends light from multiple LEDs (light-emitting diodes) in order to produce the industry's purest single light source.
The company's environmentally friendly green technology is separated further from the competition through the integration of internal sensors which constantly monitor and adjust light output and color. These same sensors have the ability to activate sleeper LEDs that compensate for the gradual degradation of a fixture's original LEDs during their 50,000- to 70,000-hour life span.
About Renaissance Lighting
Renaissance Lighting, headquartered in Herndon, VA, produces highly creative lighting products delivering exceptional appearance, superior efficiency, and glare-free illumination for all architectural applications. The company's innovative approach to product engineering and design is supported by 27 patents including its optical and feedback control technologies.
###