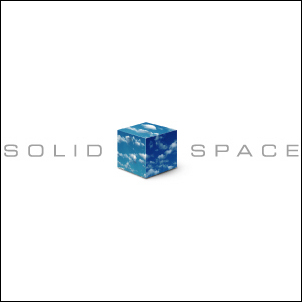 We've worked hard to develop a world-class offering of web hosting and managed services
Winston Salem, NC (PRWEB) July 17, 2006
Winston-Salem, NC (PRWEB) July 17, 2006 -- SolidSpace, a leading provider of dynamic web hosting infrastructure and developer of intuitive web-based collaborative technologies, today announced their selection by the HostReview's award panel as one of the "Top10" Hosting Companies in the Fastest Growing Company category for July 2006.
The Best Web Hosting Awards are based on the overall product offering, value, customer service and users' reviews of the selected companies. The Fastest Growing Hosting Company category is intended to showcase fast-moving companies that are increasing quickly in size and prestige. Winners are judged on pricing, up-time, money back guarantees, plan features and flexibility, technical support, security features and users reviews.
"We've worked hard to develop a world-class offering of web hosting and managed services," said Jim Capps, president of SolidSpace, LLC. "To be recognized by such respected publication in the industry is an honor and a validation of our efforts."
About SolidSpace, LLC
SolidSpace LLC is a leading provider of dynamic hosting infrastructure and client support that includes website, application and database hosting, managed services, collocation and broadband services, as well as intuitive web-based collaborative technologies such as chat and instant messaging, podcast management, and web surveys. Through the software as a service format, users are empowered to easily maintain a powerful, interactive web presence that boosts visibility and customer attraction. SolidSpace LLC is headquartered in Winston-Salem, N.C., and is a portfolio company of SilkRoad Equity LLC. SolidSpace divisions include Pendulab, the developer of the AffiliateShop affiliate management products, ChatBlazer Enterprise real-time communications tools and InstantEngage live customers service chat products.
# # #