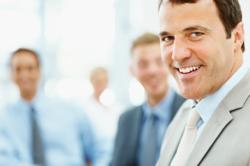 The Solo 401(k) Plan is a perfect retirement plan for a consultant looking to maximize his or her retirement benefits while maintaining the flexibility to buy real estate and more tax-free
Miami, FL (PRWEB) March 01, 2012
IRA Financial Group, the leading provider of self-directed solo 401(k) Plans announces the launch of its specially designed solo 401K plan for consultants.
A Solo 401K Plan, also known as an Individual 401K or Self Directed 401K offers a self employed business owner, such as a consultant the ability to use his or her retirement funds to make almost any type of investment, including real estate, tax liens, private businesses, precious metals, and foreign currency on their own without requiring custodian consent tax-free! In addition, a Solo 401K Plan will allow a consultant to make high contribution limits (up to $55,500) as well as borrow up to $50,000 for any purpose. The Solo 401K Plan is perfect for any consultant who is looking to save for their retirement while taking control of their retirement funds.
The Solo 401K Plan offers a consultant far more retirement, tax, and investment options than a Traditional IRA, SEP, or SIMPLE IRA. A Solo 401K plan offers the same advantages as a Self Directed IRA LLC, but without having to hire a custodian or create an LLC.
"With IRA Financial Group's Solo 401(k) Plan, a consultant can have his or hew own self-directed retirement plan while gaining the ability to enjoy all the benefits of a traditional 401(k) Plan, but without the administrative burdens," stated Adam Bergman, a tax attorney with the IRA Financial Group. "The Solo 401(k) Plan is a perfect retirement plan for a consultant looking to maximize his or her retirement benefits while maintaining the flexibility to buy real estate and more tax-free, " stated Mr. Bergman.
The most noteworthy cost benefit of the Solo 401k Plan is that it does not require the participant to hire a bank or trust company to serve as trustee. This flexibility allows the Plan Participant (you) to serve in the trustee role. This means that all assets of the 401(k) trust are under the sole authority of the Solo 401k participant. A Solo 401(k) plan allows you to eliminate the expense and delays associated with an IRA custodian, enabling you to act quickly when the right investment opportunity presents itself. Making a Solo 401K Plan investment is as simple as writing a check.
The IRA Financial Group was founded by a group of top law firm tax and ERISA lawyers who have worked at some of the largest law firms in the United States, such as White & Case LLP, Dewey & LeBoeuf LLP, and Thelen LLP.
IRA Financial Group is the market's leading provider of truly self-directed Solo 401(k) Plans. IRA Financial Group has helped thousands of clients take back control over their retirement funds while gaining the ability to invest in almost any type of investment, including real estate without custodian consent.
To learn more about the IRA Financial Group please visit our website at http://www.irafinancialgroup.com or call 800-472-0646.
###