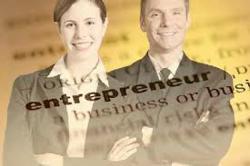 Our open architecture solo 401(k) plan Rollover solution allow retirement investors to roll over their retirement funds tax and penalty free into a self-directed solo 401(k) plan
Miami, FL (PRWEB) June 22, 2013
IRA Financial Group, the leading provider of self-directed Solo 401(k) Plan solutions announces the open architecture Self-Directed Solo 401K plan solution the self-employed or small business owner. The open architecture solo 401k plan rollover solution allows retirement investors to rollover their pre-tax and after-tax retirement funds into a self-directed solo 401(k) plan "Our open architecture solo 401(k) plan Rollover solution allow retirement investors to roll over their retirement funds tax and penalty free into a self-directed solo 401(k) plan, "stated Adam Bergman, a tax attorney with the IRA Financial Group.
Individuals may generally roll over their retirement savings between IRA and 401(k) qualified retirement plans without tax or penalty. Individuals may roll over only the pre-tax assets from a pre-tax IRA, such as a Traditional IRA, SEP, or SIMPLE IRA to an Individual 401k Plan. After tax assets, such as a Roth IRA may not be rolled over to a solo 401(k) Plan.
IRA Financial Group, the leading Solo 401K provider, plan is unique and so popular because it is designed explicitly for small, owner only business. The Solo 401(k) Plan can be opened at any local bank and requires very little administration. An IRA Financial Group Solo 401K Plan offers a self employed business owner the ability to use his or her retirement funds to make almost any type of investment, including real estate, tax liens, private businesses, precious metals, and foreign currency on their own without requiring custodian consent tax-free! In addition, a Solo 401K Plan will allow one to make high contribution limits (up to $56,500) as well as borrow up to $50,000 for any purpose. "IRA Financial group's Solo 401(k) Plan can be funded by a tax-free rollover of IRA, 401(k), 403(b), or 457(b) funds as well as annual contributions," stated Mr. Bergman.
The IRA Financial Group was founded by a group of top law firm tax and ERISA lawyers who have worked at some of the largest law firms in the United States, such as White & Case LLP, Dewey & LeBoeuf LLP, and Thelen LLP.
IRA Financial Group is the market's leading "checkbook control Self Directed IRA Facilitator. IRA Financial Group has helped thousands of clients take back control over their retirement funds while gaining the ability to invest in almost any type of investment, including real estate without custodian consent.
To learn more about the IRA Financial Group please visit our website at http://www.irafinancialgroup.com or call 800-472-0646.