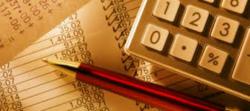 We believe our in-house tax service will further enhance IRA Financial Group's position as the leading provider of self directed IRA and Solo 401(k) Plans
Miami, FL (PRWEB) June 28, 2013
IRA Financial Group, the leading provider of self directed IRA and Solo 401(k) Plans announces the introduction of is in-house tax accounting group headed by Joel Baum, a well-respected CPA with over 30 years of tax and accounting experience. The accounting service will be offered to all IRA Financial Group clients and will specialize in all tax and filing aspects involved in the self-directed IRA, Solo 401K plan, and the roll-over business start-up (ROBS) structure. "We are very excited to offer all our self-directed retirement clients specialized tin house tax accounting services, "stated Adam Bergman, a tax attorney with the IRA Financial Group. "We believe our in-house tax service will further enhance IRA Financial Group's position as the leading provider of self directed IRA and Solo 401(k) Plans," stated Mr. Bergman.
With IRA Financial Group self-directed IRA, Solo 401(k) Plan, and ROBS solutions, our retirement clients are able to access their retirement funds and make real estate and private business investments, tax-free and penalty-free.
IRA Financial Group's Self-Directed IRA LLC structure involves the establishment of a special purpose LLC that is owned by one or more IRAS. In the case of an LLC with two or more IRA owners, an IRS Form 1065, U.S. Partnership Return, is required to be filed even though no tax would be due. "With our new in-house tax accounting service, our CPAs will be able to assist the clients with the filing of the IRS Form 10-65 and K-1s, which require specialization because retirement will be used.
According to Mr. Bergman, "Our new in-house tax and accounting service will really help our Solo 401(k) Plan and ROBS clients who will need assistance completing the IRS Form 5500 and annual plan valuations."
The IRA Financial Group was founded by a group of top law firm tax and ERISA lawyers who have worked at some of the largest law firms in the United States, such as White & Case LLP, Dewey & LeBoeuf LLP, and Thelen LLP.
IRA Financial Group is the market's leading provider of self-directed IRA LLC "checkbook control" solutions. IRA Financial Group has helped thousands of clients take back control over their retirement funds while gaining the ability to invest in almost any type of investment, including real estate without custodian consent.
To learn more about the IRA Financial Group please visit our website at http://www.irafinancialgroup.com or call 800-472-0646.