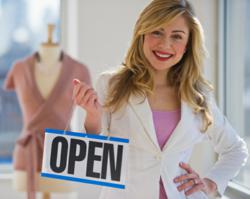 Many small business owners are not aware that a company's 401(k) profit sharing contribution can be made up until the time the company files its tax return, including extensions
Miami, FL (PRWEB) April 17, 2012
IRA Financial Group has helped thousands of self-employed individuals and small business owners establish self-directed Solo 401K plan. For all those self-employed individuals or small business owners that have filed for extensions for their 2011 Federal Income Tax Return, the employer profit sharing contribution can be made up until the Federal Income Tax Return is filed. This is in contrast to the employee 401(k) plan contribution, which is due upon the initial Federal Income Tax Return filing deadline, for 2011, Tuesday April 17, 2012. "Many small business owners are not aware that a company's 401(k) profit sharing contribution can be made up until the time the company files its tax return, including extensions," states Adam Bergman, a tax attorney with the IRA Financial Group. "The ability to extend the profit sharing contribution deadline allows many small business owners the time to determine whether a profit sharing contribution is feasible," states Mr. Bergman.
A Solo 401K Plan, also known as an individual 401K plan, offers a self employed business owner the ability to use his or her retirement funds to make almost any type of investment, including real estate, tax liens, private businesses, precious metals, and foreign currency on their own without requiring custodian consent tax-free! In addition, a Solo 401K Plan will allow you to make high contribution limits (up to $55,500) as well as borrow up to $50,000 for any purpose.
A Solo 401(k) is perfect for sole proprietors, small businesses and independent contractors such as consultants. A Solo 401K plan offers the same advantages as a Self Directed IRA LLC, but without having to hire a custodian or create an LLC.
The Solo 401(k) plan is unique and so popular because it is designed explicitly for small, owner only business. There are many features of the Solo 401(k) plan that make it so appealing and popular among self employed business owners.
Unlike an IRA, a Solo 401k plan allows a plan participant to make high annual contributions to the Plan. The contributions can be in the form of pre-tax or Roth type contributions (after-tax).
The annual Solo 401k contribution consists of two parts, an employee salary deferral contribution and an employer profit sharing contribution. For 2011 the total contribution limit for a Solo 401k is $49,000 or $54,500 if age 50 or older. The total allowable contribution limits are combined to get the maximum Solo 401k contribution limit. Through the role of employer, an additional contribution can be made to the plan in an amount up to 20% of the plan participant's net self-employment income.
Solo 401k contributions are flexible. Both the salary deferral and the profit sharing contributions are optional and can be changed at anytime based on business profitability
A Solo 401k participant can contribute to the plan as an employee and as employer.
To learn more about the benefits of making a Solo 401K profit sharing contribution for 2011, please contact a Solo 401K Plan Expert at 800-472-0646 or visit http://www.irafinancialgroup.com