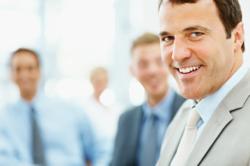 IRA Financial Group's Solo 401(k) plan is unique and so popular because it is designed explicitly for the self-employed professional
Miami, FL (PRWEB) February 27, 2013
The IRA Financial Group announces the "Checkbook Control" Self-Directed Solo 401(k) Solution for Real Estate Professionals. This plan is designed for self-employed professionals looking to maximize their retirement savings.
The rising popularity of the Solo 401(k) Plan is a result of the EGTRRA tax law change that became effective in 2002. The law changed how salary deferral contributions are treated when calculating the maximum deduction limits for contributions to a Solo 401(k) Plan. This change created an opportunity for self-employed professionals, such as real estate agents, with no employees to put away additional amounts toward their retirement.
A Solo 401(k) Plan, also known as an Individual 401(k) or Self-Directed 401(k) Plan, offers one the ability to use their retirement funds to make almost any type of investment on their own, tax-free and penalty-free without requiring the consent of any custodian or person. "Establishing a Solo 401(k) Plan offers a number of tax, retirement, and investment advantages," stated Adam Bergman, a tax attorney with the IRA Financial Group. "IRA Financial Group's Solo 401(k) plan is unique and so popular because it is designed explicitly for the self-employed professional," stated Mr. Bergman.
There are many features of the IRA Financial Group's Solo 401(k) plan that make it appealing for small business owners. IRA Financial Group's Solo 401(k) Plan high contribution limits will allow a plan participant to make annual contributions up to $51,000, with an additional $5,500 catch-up contribution for those over age 50. Additionally, IRA Financial Group's Solo 401(k) Plan allows plan participants to borrow up to $50,000 or 50% of their account value (whichever is less) for any purpose, including paying credit card bills, mortgage payments, or anything else. The loan has to be paid back over a five-year period at least quarterly at a minimum prime interest.
The IRA Financial Group was founded by a group of top law firm tax and ERISA lawyers who have worked at some of the largest law firms in the United States, such as White & Case LLP, Dewey & LeBoeuf LLP, and Thelen LLP.
IRA Financial Group is the market's leading Solo 401(k) Facilitator. IRA Financial Group has helped thousands of clients take back control over their retirement funds while gaining the ability to invest in almost any type of investment, including real estate without custodian consent.
To learn more about the IRA Financial Group please visit our website at http://www.irafinancialgroup.com or call 800-472-0646.